Car Crashes Into Power Poles In Rio LindaThe car was headed eastbound on E Street when it left the road and hit a pole. Firefighters put out a fire caused by the downed power lines.
4 minutes ago
1 Person Killed In Crash On Elder Creek RoadOne person was killed in Sacramento on Elder Creek Road. One woman at the scene had major injuries. She was later pronounced dead.
5 minutes ago
Three People Stabbed After Argument In Citrus HeightsTwo teens and one adult were stabbed, police say.
6 minutes ago
Bears Are On The Move In Residential AreasMultiple bear sightings were reported near Woodcreek Park in Fairfield. It's unknow if it's the same bear seen in Vacaville. They warn residents to be mindful of trash left outside.
6 minutes ago
Interstate 580 Back Open After Grass Fire Near AltamontInterstate 580 is back open in both directions at Altamont after a fire broke out. The fire burned just over 130 acres before forward progress was stopped.
8 minutes ago
1 Dead, 5 Injured In Southern California Church ShootingAuthorities were dispatched to the scene of a shooting at a church in Laguna Woods on Sunday. The circumstances leading up to the incident were not immediately known, though Orange County Sheriff's Department deputies were dispatched to the scene at Geneva Presbyterian Church in the 24000 block of El Toro Road at around 1:25 pm One man suffered fatal wounds and died at the scene, while other victims are said to be critically wounded and one suffered minor injuries.
13 minutes ago
Sacramento Residents Beating The Heat On This Toasty SaturdayThe North Natomas Aquatic Center was packed Saturday as people tried to beat the heat. And elsewhere in Sacramento, residents came out when the sun went down.
18 hours ago
Wind Driven Fire In Butte County Destroys HomeThe two-acre fire near Palermo Road destroyed one home and other structures.
18 hours ago
Authorities Investigating Homicides In Sacramento RegionA man was shot just after 9:30 pm Friday night on Camino Park Court, investigators say. Hey then died. His name has not been released. At around 2 am Saturday, a man was shot in the vicinity of North Avenue and Kern Street. He died at the scene.
18 hours ago
Bear Spotted In FairfieldPolice in Fairfield are warning residents in the Woodcreek neighborhood about a bear sighting.
18 hours ago
FDA Issues Warning About Kids Accidentally Eating Cannabis CandiesThere's a new warning from the FDA about cannabis edibles. Kids have been eating them, not knowing they contain cannabis, and getting sick.
18 hours ago
Thousands Gather For Pro-abortion Rights Protests Across USSupporters of abortion rights took to the streets across America on Saturday to voice their anger over a leaked majority draft opinion by the Supreme Court that could overturn Roe v. Calf. Cries of "My body, my choice" rang out as activists committed to fighting for what they called reproductive freedom.
18 hours ago
UC Davis Completes 2 Millionth COVID TestUC Davis' asymptomatic COVID-19 testing program completed its 2 millionth test this week. It started testing on-campus students, faculty, and staff in mid-September 2020.
18 hours ago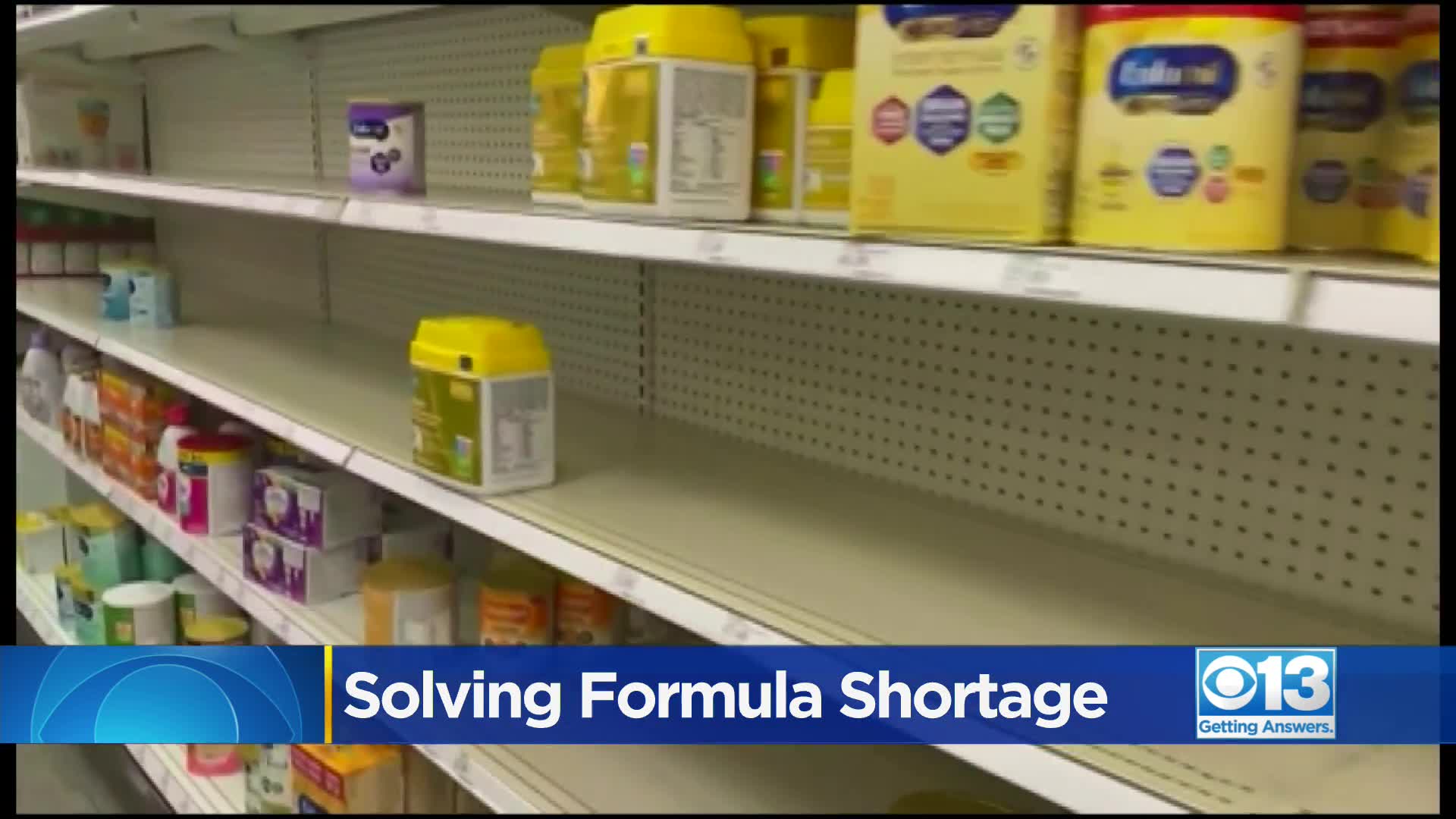 Breast Milk Banks See Surge In Demand Amid Baby Formula ShortageMilk banks across the country are collecting donated breast milk from lactating women and distributing it to babies struggling amid a national shortage of baby formula that experts are calling a "crisis."
18 hours ago
Murder Suspect, Roman Lopez, Arrested For May 4th Killing Of Duane Johnson In Sacramento CountyAn arrest has been made in a murder that took place on May 4 in Sacramento, said the Sacramento County Sheriff's Office. Thirty-five-year-old Roman Julian Lopez of Sacramento County was arrested for the May 4 murder of 30-year-old Daune Walton Johnson.
19 hours ago
Restaurant Offers Upcycled FoodYou've heard of upcycling clothing and furniture, but would you eat at a restaurant that offers leftovers?
19 hours ago
Firefighters Move Turtle From Road In RocklinFirefighters went to Wildcat Way where they found a turtle along the road. They released him in a grassy area where he went on his way.
19 hours ago
Saturday Night Forecast – 5/14/22Jordan Segundo delivers the evening forecast for the region. Temperatures are running 12 degrees above normal.
19 hours ago
CBS13 PM News Update – 5/14/22The latest in weather and news.
1 day ago
Saturday Evening Forecast – 5/14/22The latest weather forecast for the Sacramento region.
1 day ago
Deputies Arrest Suspect In Southwest Avenue HomicideDeputies have identified and arrested the man involved in a homicide that took place on Southwest Avenue.
1 day ago
Sacramento Homicide Investigation On North AvenueSacramento detectives are investigating a homicide that took place late at night on North Avenue.
1 day ago
Man Shot, Killed Inside CarA man was shot and killed inside his car on Camino Park Court in Sacramento.
1 day ago
2 Hurt In Dump Truck CrashA crash involving a dump truck on Florin Road and Power Inn Road sent two to the hospital.
1 day ago