Evening Forecast – 5/11/22A warm week ahead!
33 minutes ago
Del Paso Heights Peace Walks Start Again After Downtown Sacramento ShootingWith chants of peace, two dozen community members were joined by Sacramento police officers in a walk around Grant Union High School's campus on Tuesday with goals: end violence and inspire.
48 minutes ago
Cash Reward Offered For Information On Sacramento K Street Shooting SuspectA $10,000 reward is being offered for information that will lead to the arrest of Mtula Payton, who is wanted in connection to the downtown Sacramento shooting that left six dead and 12 others injured.
51 minutes ago
Nevada County Rushes To Remove Downed Trees Before Wildfire SeasonIt's a race against time in Nevada County ahead of the wildfire season.
2 hours ago
Police: No Charges Filed Against Driver In Death OF Natomas High SchoolerCharges will not be filed against the driver involved in a collision that killed a rising high school basketball player at Rocklin in March, authorities announced Wednesday.
2 hours ago
Lodi-Area Vineyards Still Feeling Impact Of April FrostLodi-area grape growers were left in the cold after a hard freeze a month ago.
3 hours ago
Wednesday Marks 1 Year Since Stockton Police Officer Jimmy Inn Was Killed In Line Of DutyInn was shot and killed while responding to a domestic violence call.
3 hours ago
California's Ban On Selling Automatic Rifles To people Under 21 OverturnedA US appeals court ruled on Wednesday that California's ban on the sale of semiautomatic weapons to adults under 21 is unconstitutional.
3 hours ago
Newsom Adds $57 Million To Abortion Funding PlanJust more than a week after a leaked document suggested the US Supreme Court is prepared to overturn the historic Roe v. Wade, Gov. Gavin Newsom announced a reproductive health package that would expand access to vital services like abortions in California.
3 hours ago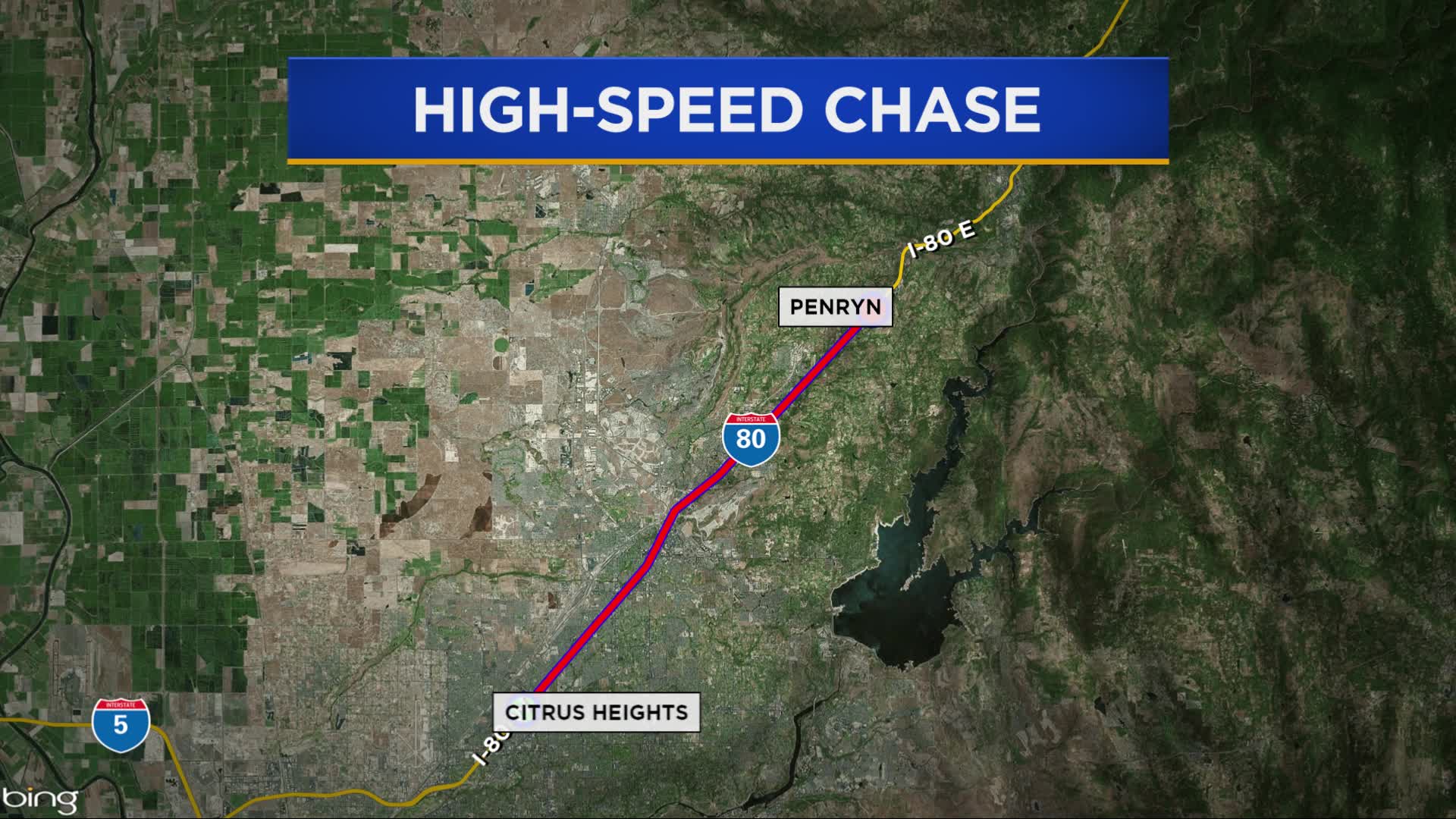 Suspect Leads Deputies On Chase From Penryn to Citrus HeightsDeputies say they chased a suspect from Penryn to Citrus Heights last week, eventually finding suspected cocaine and an open beer can in his vehicle.
4 hours ago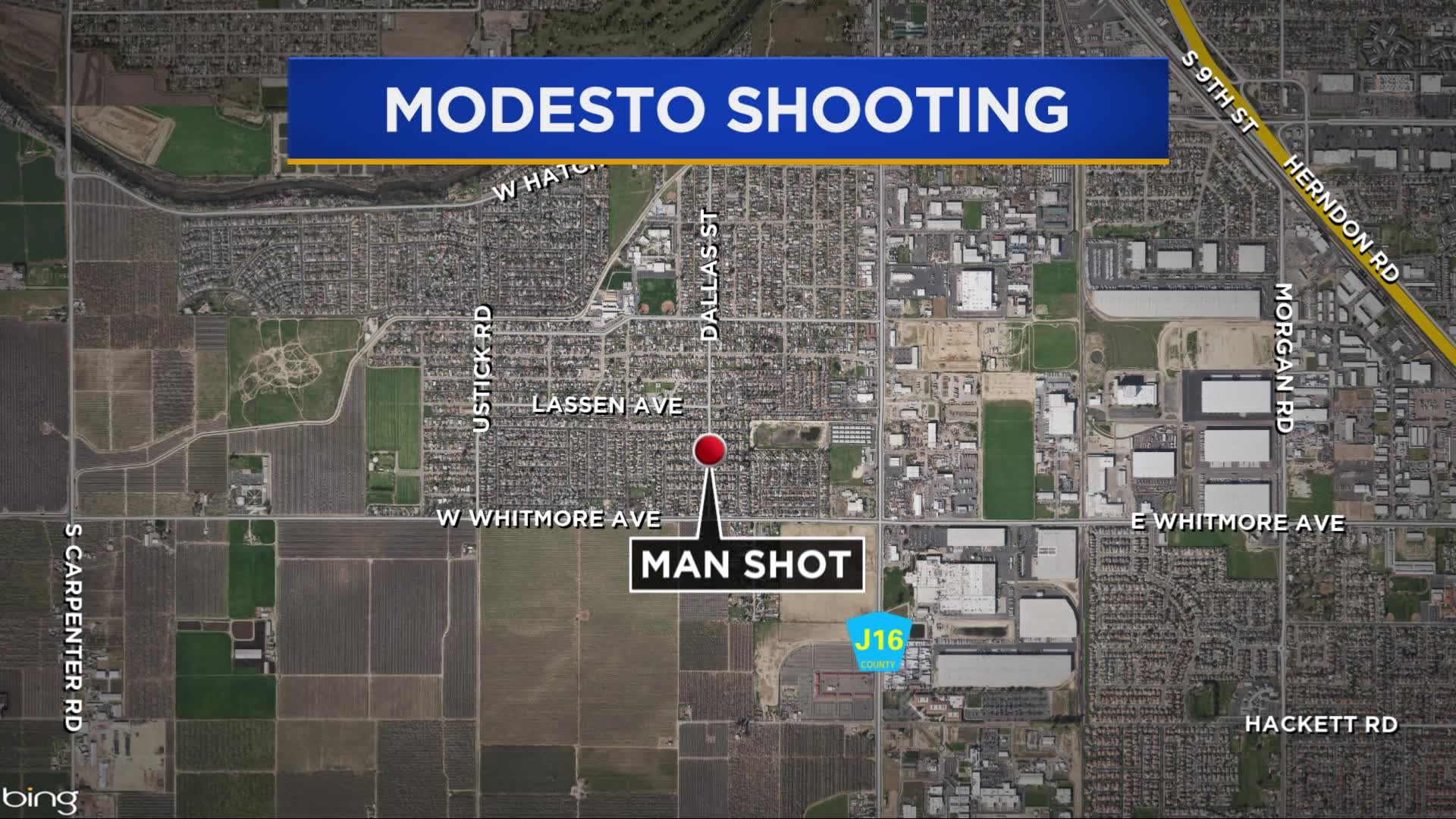 Arrest Made In Fatal Modesto Shooting Of Robert Otero Over The WeekendDetectives say they have made one arrest in connection with the shooting that left a 39-year-old man dead in Modesto over the weekend.
4 hours ago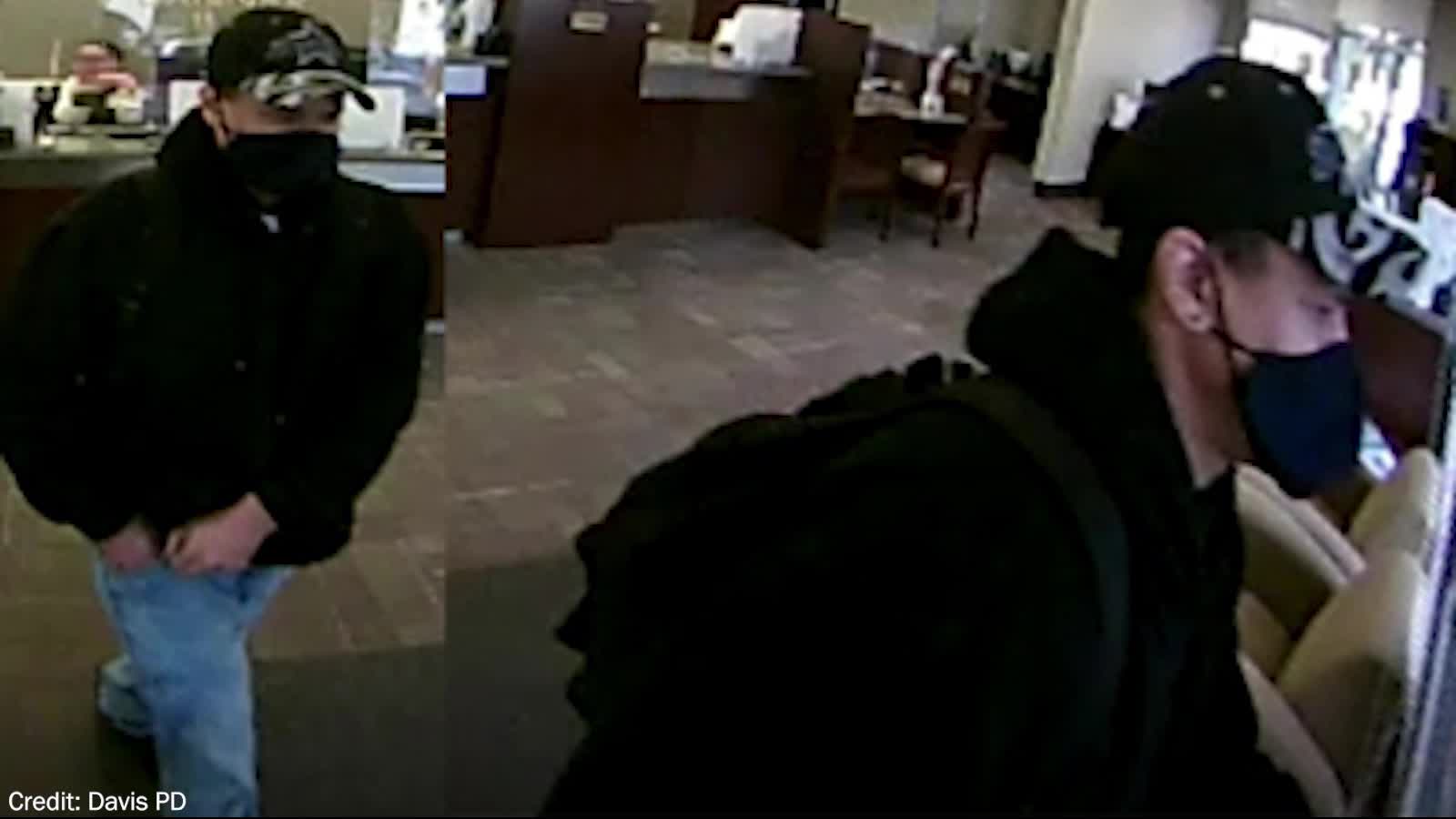 Police: Suspect At Large After Bank Robbery In DavisDetails here: https://cbsloc.al/3N4CjCK A search is underway for a man accused of robbing a Davis bank, police said Tuesday.
7 hours ago
Wednesday Afternoon Forecast – May 11, 2022Find out what kind of weather we're expecting the rest of the week.
7 hours ago
Lunch Break: Apple'sOur produce man Michael Marks has the best deals in seasonal fruits and veggies.
7 hours ago
Palo Alto Man Theodore Fletcher Drowns In Lake Tahoe Near Meek's BayA Palo Alto man has drowned after falling out of a boat on Lake Tahoe.
7 hours ago
Mario Esparza, Suspect In Killing Of Modesto DoorDash Driver, Arrested In SoCalDetectives have arrested a suspect in the killing of a DoorDash driver in Modesto.
7 hours ago
PG&E Helicopter Crashes In LivermoreTwo people have been taken to the hospital after the crash.
7 hours ago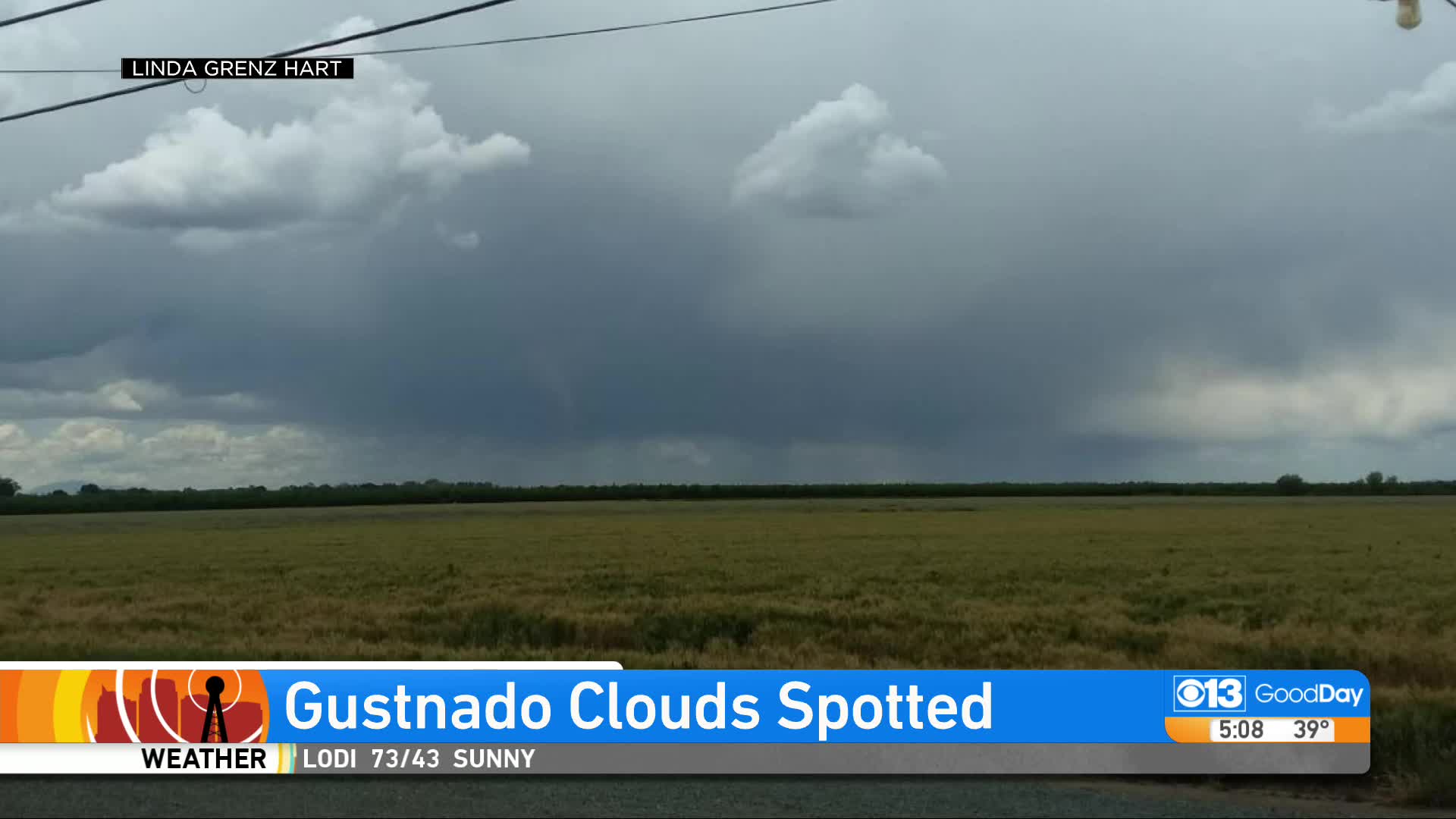 Sacramento Weather: What Is The Difference Between A Gustnado, Tornado, and Funnel Cloud?In the last few months, Sacramento weather and weather in other Northern California cities have caused locals to become more curious about what they are seeing. Our viewers have sent in photos wondering if they saw a tornado, funnel cloud, or gustnado, and here is the difference between the three.
8 hours ago
Elk Grove High School Senior SnapshotsLori Wallace is at her alma mater: Elk Grove High School and she's with the most talented photographers in the school. Check out their Senior Snapshots they created to last lifetime of memories.
11 hours ago
Davis Residents Call For Action Against Growing Foxtail ProblemPeople in Davis say their city has a weed problem, and they're worried those weeds are impacting their pets.
12 hours ago
CBS13 News AM News Update – 5/11/22The latest headlines.
12 hours ago
Wednesday Weather Forecast – May 11, 2022Find out what kind of weather we're expecting the rest of the week.
12 hours ago
Placer County, Mercy Housing Unveil New 79-Unit Affordable Housing ComplexToday, Placer County will unveil a new effort to bring affordable housing to Auburn with the unveiling of a new 79-unit affordable housing community.
12 hours ago