Examining the storm damage at the Sacramento Yacht Club
Examining the storm damage at the Sacramento Yacht Club
05:09
Severe winds blew through the region overnight Saturday into Sunday, and then even more wet weather rolled in on Monday.
With gusts topping out at nearly 70 mph in some places, big branches and even full trees have come toppling down.
Below are some of the scenes people around the region woke up to: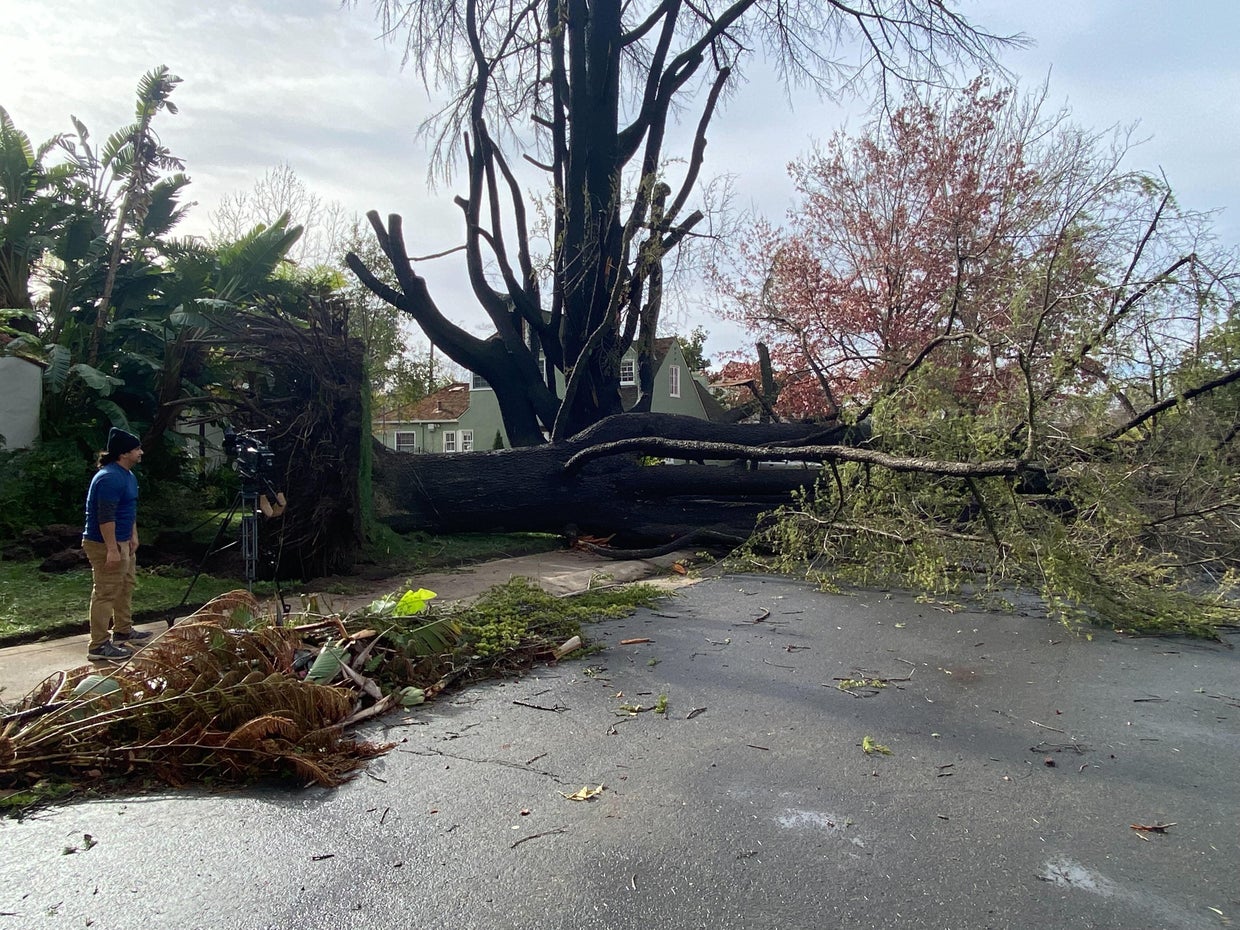 Some of the fallen trees in Curtis Park.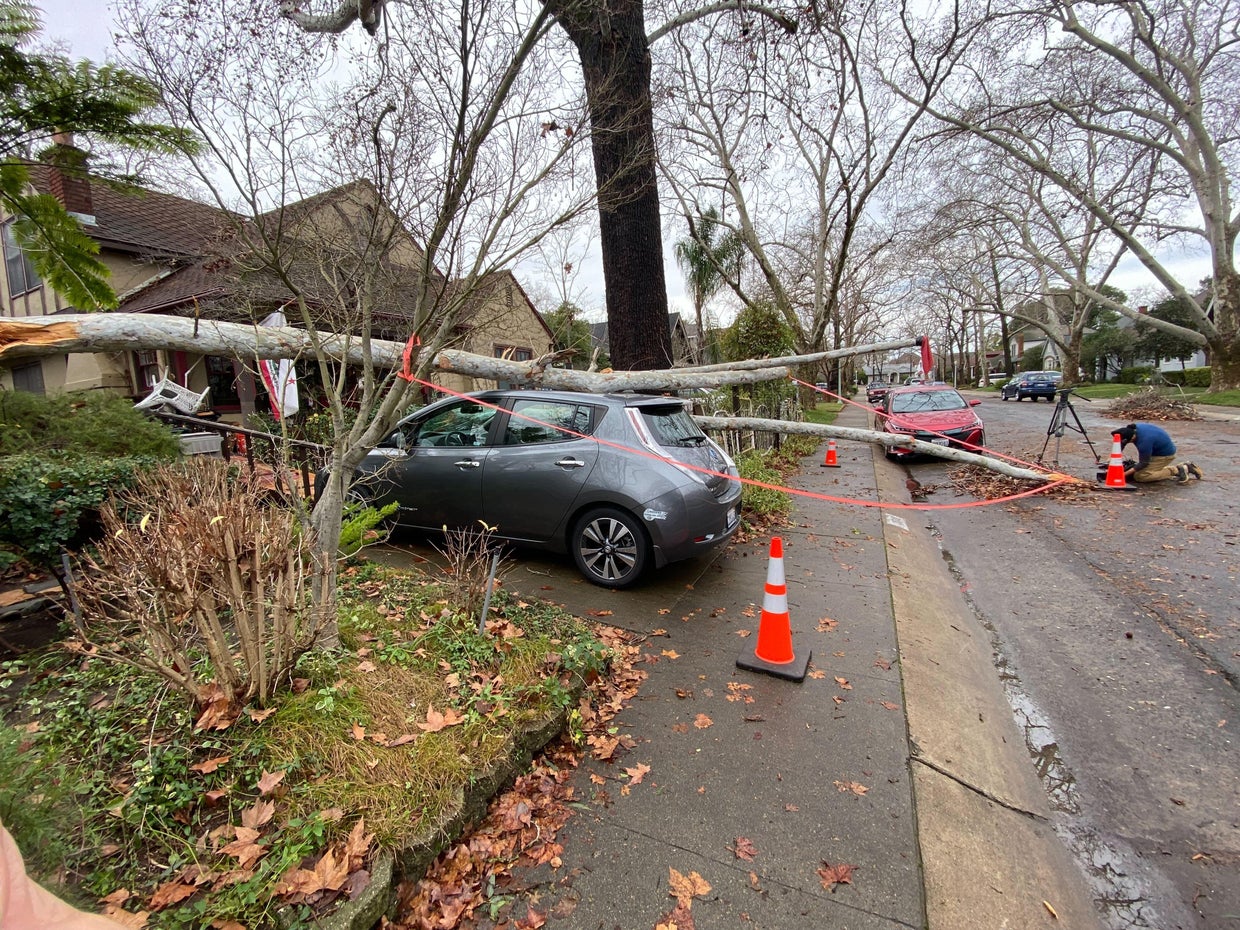 More damage at Curtis Park. It doesn't appear this vehicle suffered too much damage, even though a big branch fell on it.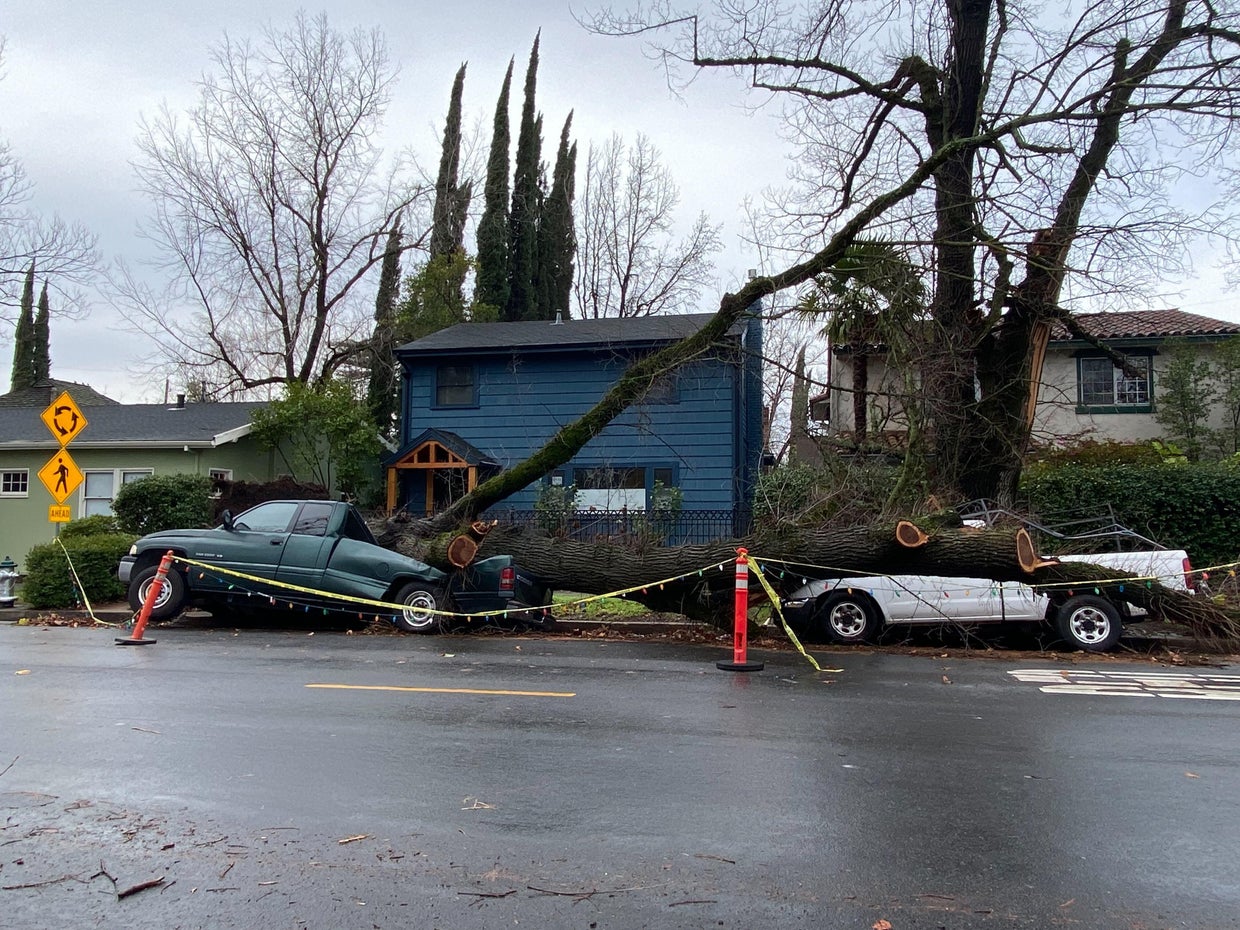 Unlike these vehicles in Curtis Park, which were significantly damaged by either a massive trunk or a tree fall.
CHP San Andreas says this driver was on Camanche Parkway and didn't notice the tree across the road until he turned on his high beams at the last second. He then laid across the passenger seat and narrowly escaped being hurt.
CHP San Andreas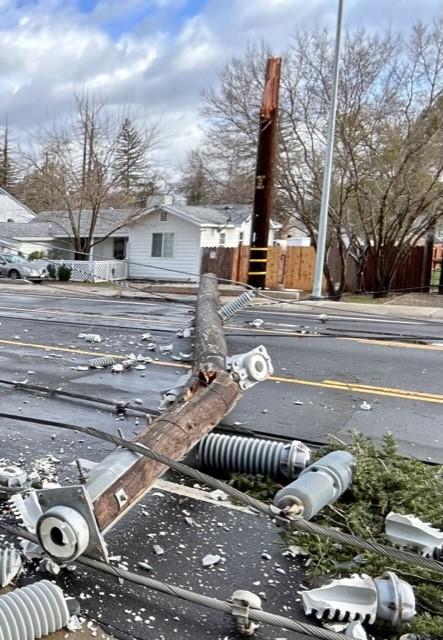 Power poles suffered a lot of damage during the storm, like this one near Howe and Edison. Please remember to stay away from any downed line and treat them like they are live.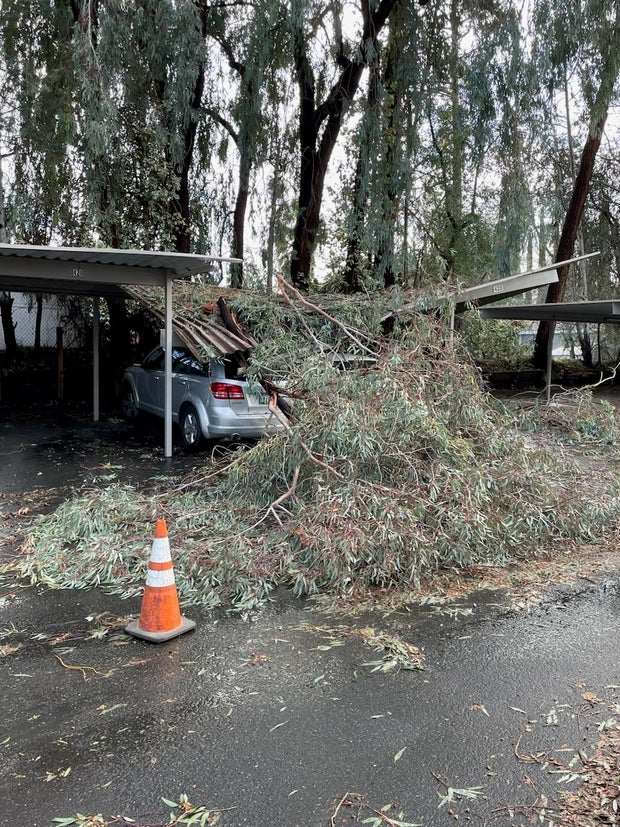 This carport at an apartment complex in Citrus Heights suffered significant damage.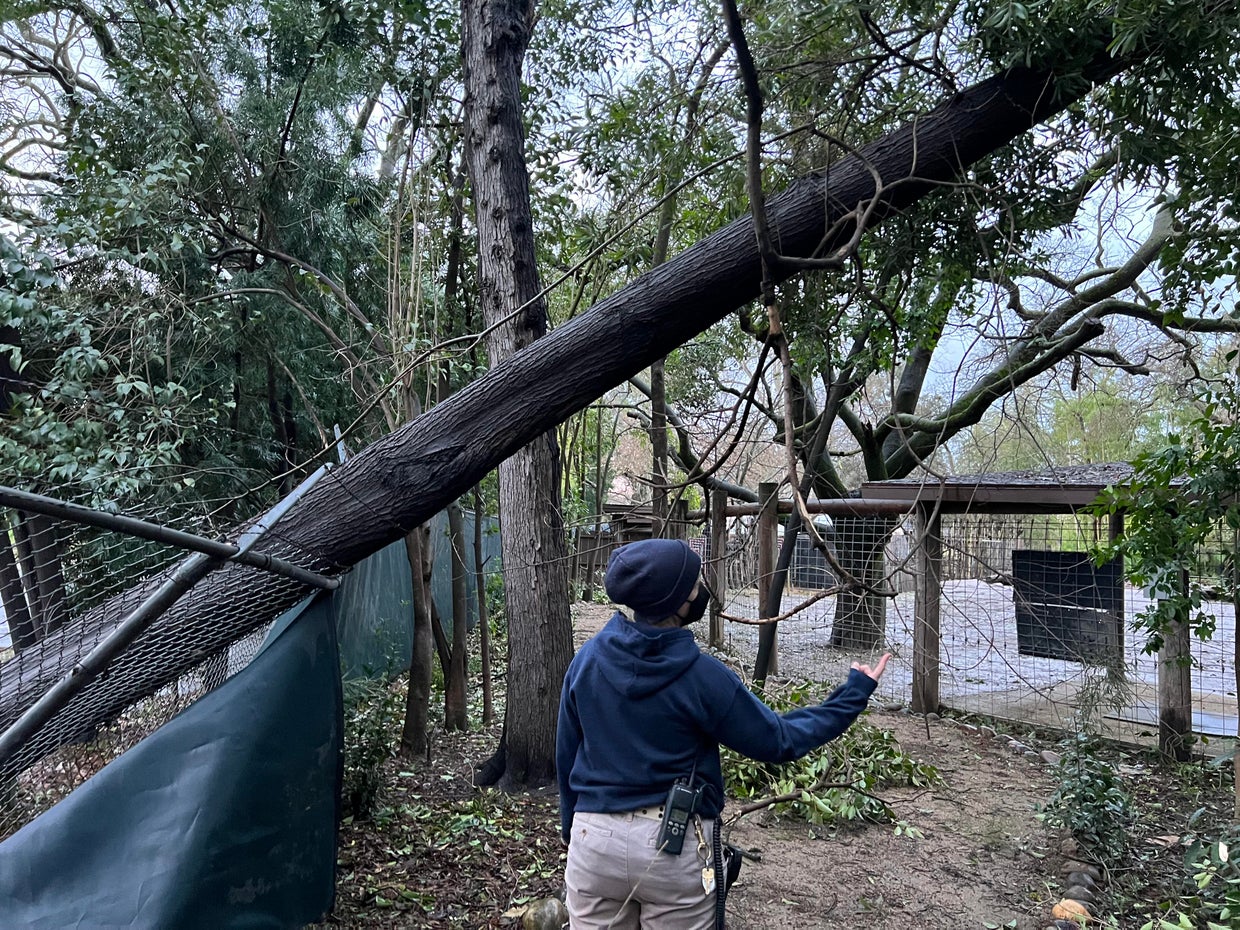 The Sacramento Zoo is dealing with some damage as well. All animals and staff are OK.
Sacramento Zoo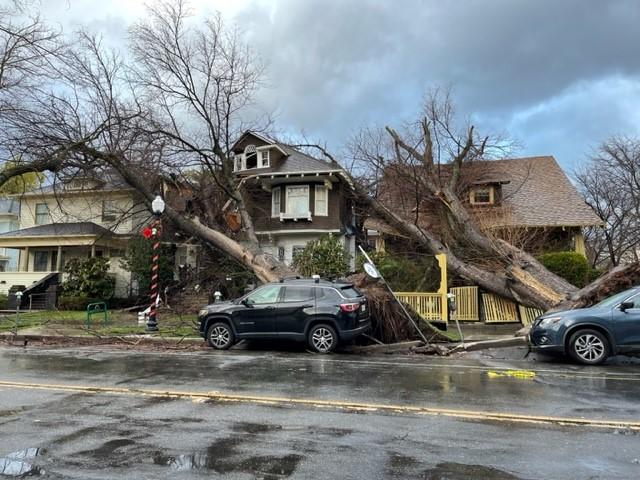 It's a big mess on 27th and Capitol Avenue, where two trees have topped over.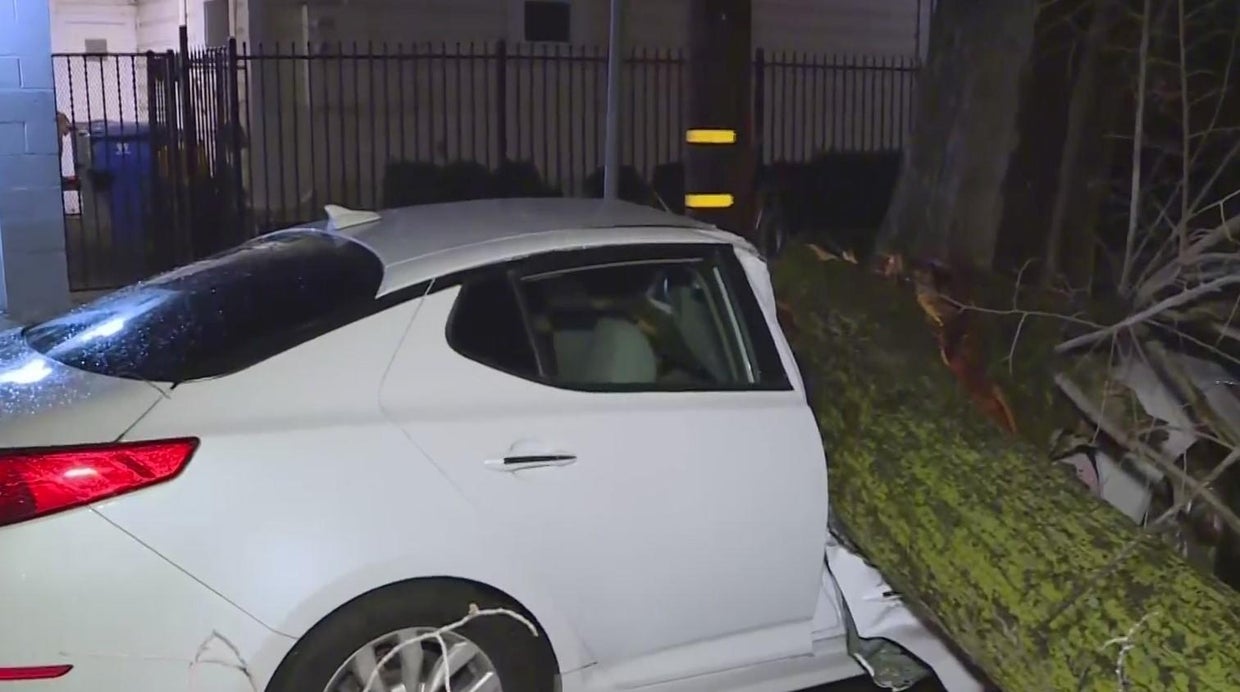 This tree trunk fell onto a car in Sacramento and caused significant damage. It appears there were no injuries.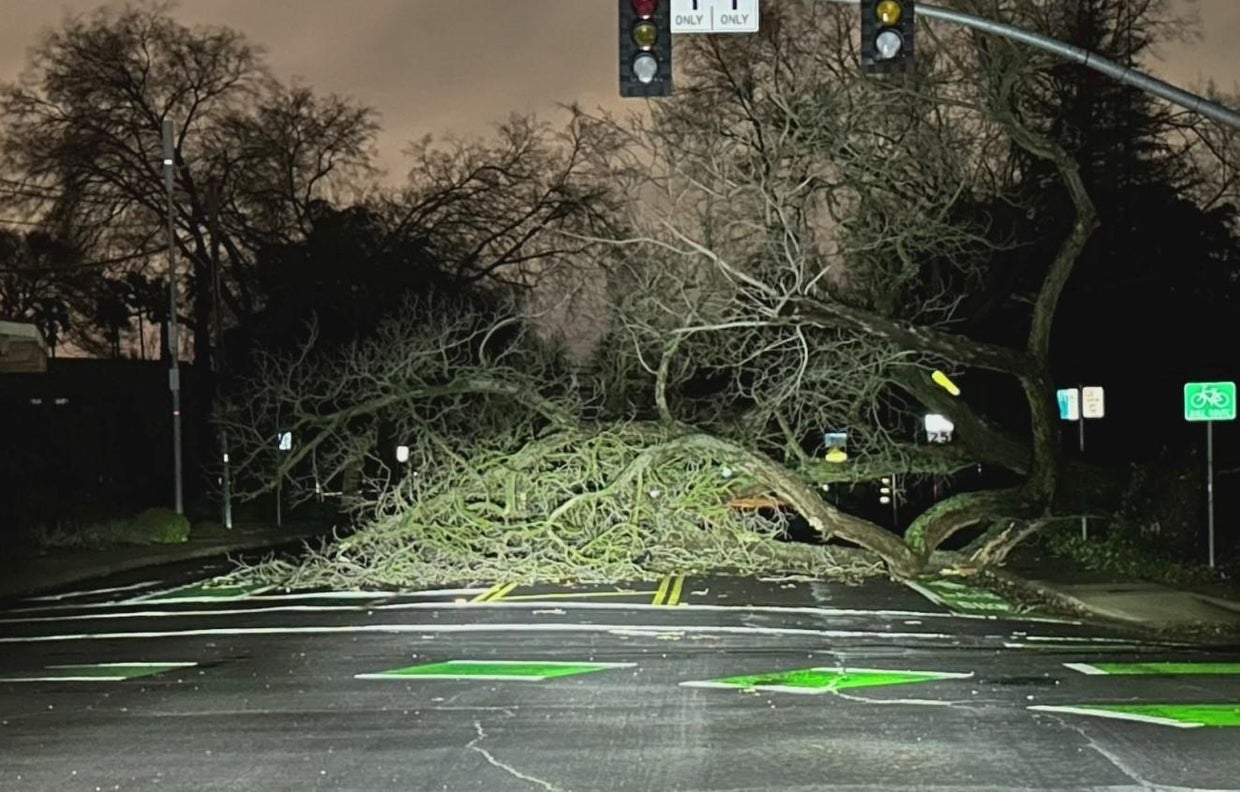 This tree came toppling down in Sacramento amid the extreme wind and is blocking the whole roadway. Notice how the stop lights are also out, as this neighborhood is among those without power on Sunday.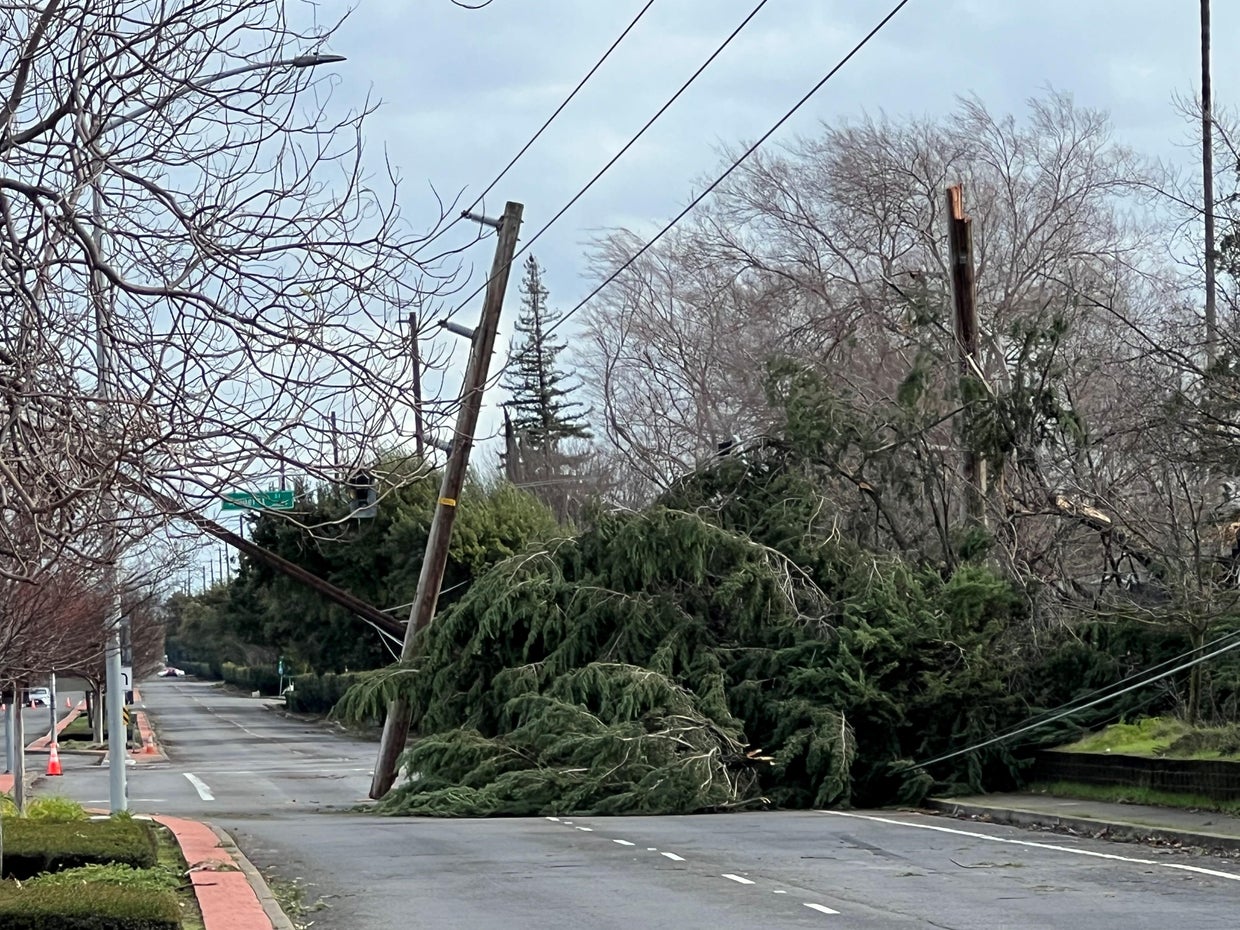 Fallen trees near Florin Road and Freeport Boulevard.
KenRoberts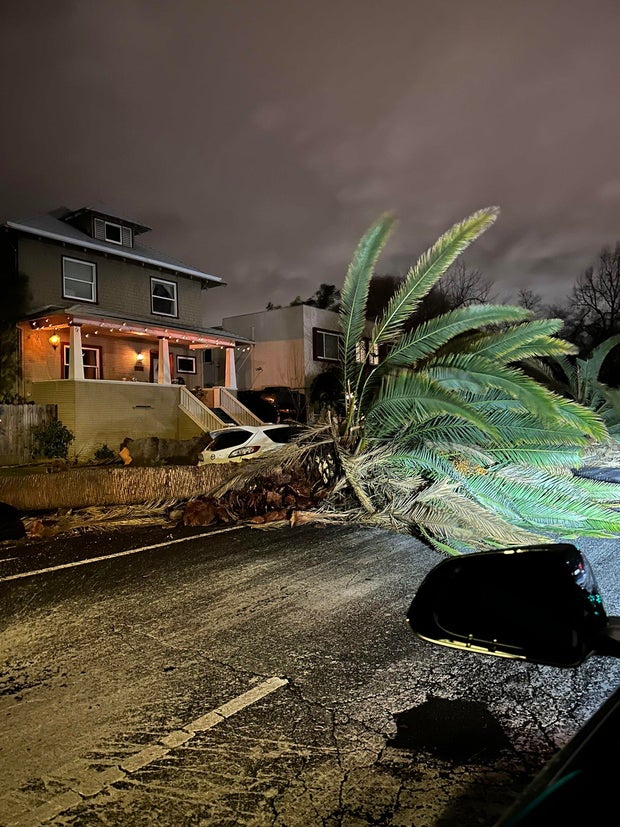 While palm trees are often better able to withstand the wind, this tree came toppling down in the Downtown Sacramento area. The ground around Northern California is super saturated after consecutive days of rain, heightening the tree danger.
Viewer photo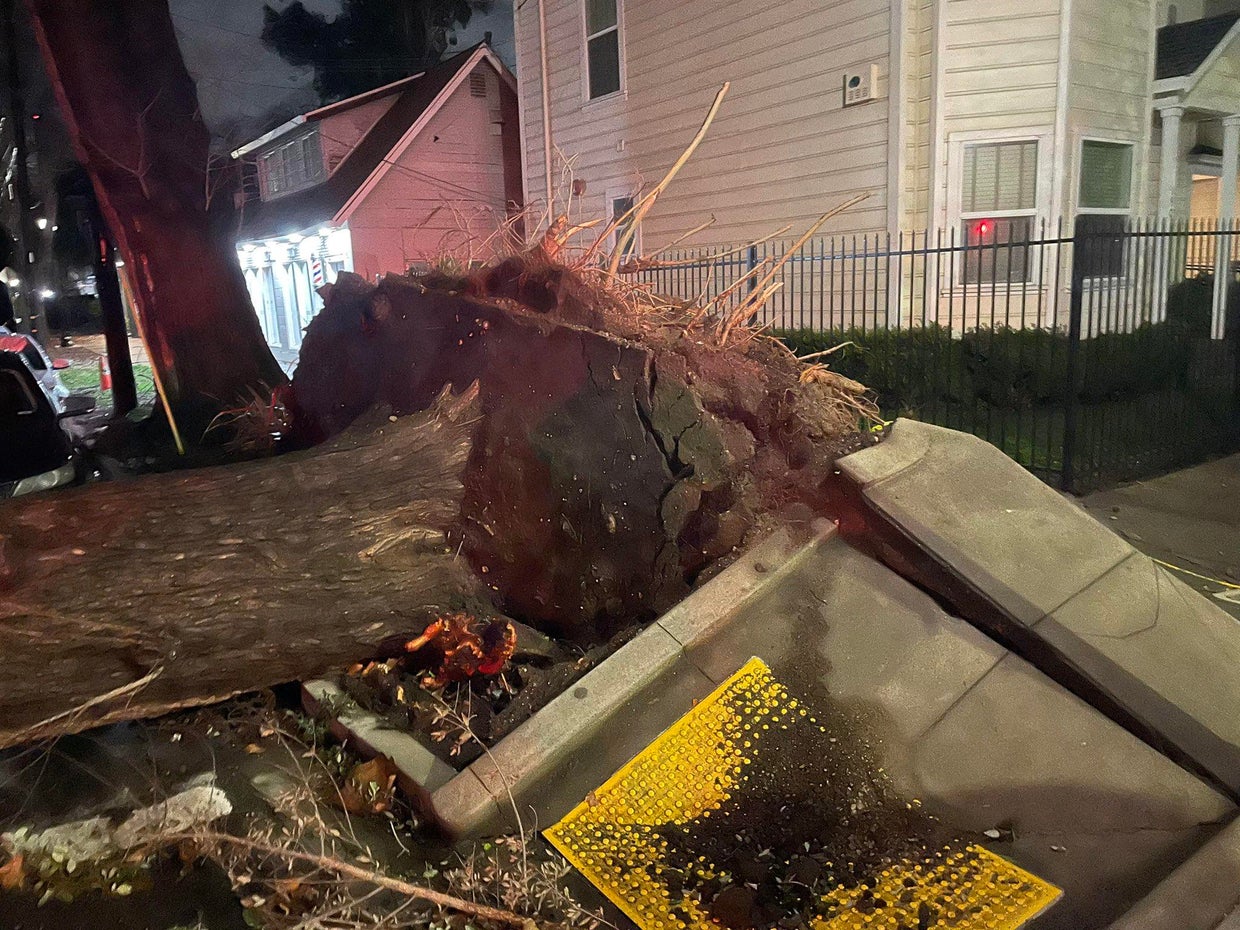 This Midtown Sacramento tree was uprooted in the storm and damaged the sidewalk in the process.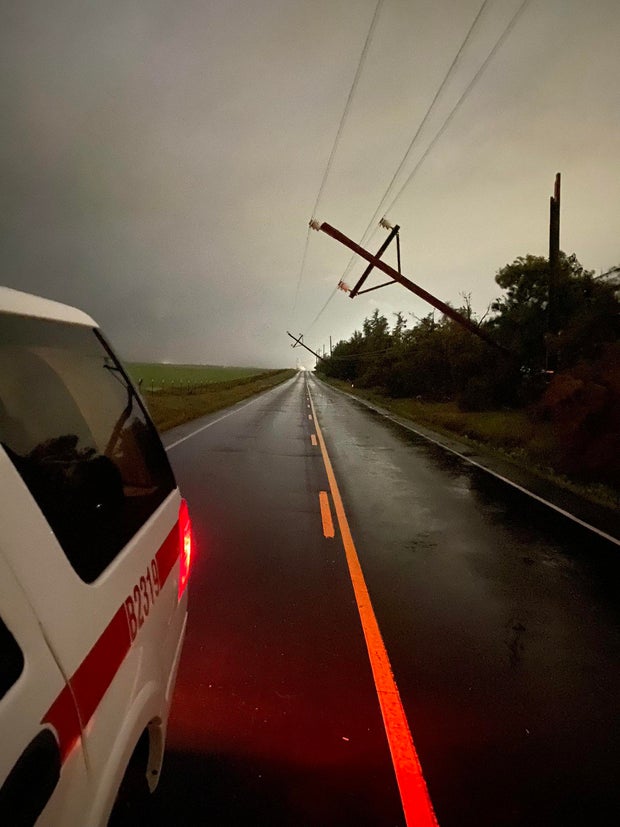 Power lines are damaged across the region, leaving big chunks of Northern California in the dark. This photo was captured by Cal Fire NEW crews.
Cal Fire NEW
Share your photos with us!
CBS13 Staff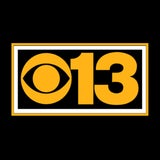 Thanks for reading CBS NEWS.
Create your free account or log in
for more features.