CBS13 Investigates: Is Your Home Hackable?Most people realize smart devices can be hacked, but you may not realize how many things in your home are considered smart.
3 hours ago
Lodi Firefighters Hope To Get New Bulletproof VestsSome local firefighters are hoping to beef up their uniforms with bulletproof vests. The Lodi Fire Foundation is raising money to purchase 20 sets that include ballistic vests, helmets, and pouches.
4 hours ago
Controversy Between Fire Department And Local Restaurant In Hood Over Restaurant NameThere's trouble in Hood as the small town along the Sacramento River is seeing conflict between its fire department and a local restaurant as they use the same name.
4 hours ago
300 Pound Pig On The Loose In Tuolumne CountyA 300-pound pig named Houdini the Hog escaped and caused trouble for police who spent the day trying to get the animal off of Highway 49.
4 hours ago
Car Goes Up In Flames On Stockton BoulevardSacramento Metro fire crews battled a car fire on Stockton Boulevard in Sacramento Friday morning.
4 hours ago
Concerts In The Park Return To Downtown SacramentoAfter a two year hiatus, the Concerts In The Park event returns to Cesar Chavez Park in downtown Sacramento.
4 hours ago
Firefighter Hurt, Homes Evacuated In Grass Fires Near I-205In Tracy, a firefighter was injured and homes were evacuated in response to grass fires near the I-205.
5 hours ago
Pending Power Crisis Predicted For Hot Summer MonthsThe California Independent System Operator (Cal ISO) is predicting power outages this summer due to an insufficient energy supply.
5 hours ago
Friday Evening Forecast – 5/6/22The latest weather forecast for the Sacramento region.
9 hours ago
Police Searching For Driver After Vehicle Crashes Into Water MainPolice are currently searching for a driver after their vehicle crashed into a water main in Sacramento.
9 hours ago
Man Killed In Shooting In ModestoA man was killed in a shooting in Modesto on Briggsmore Avenue and McHenry Avenue.
9 hours ago
Tiffany Haddish And Jason Lee Come To Stockton After Student SlainTiffany Haddish And Jason Lee came to Stockton to talk with students after one of their own, a 15-year-old girl, was stabbed to death.
9 hours ago
Gilroy Garlic Festival Moves Causing Frustration For OrganizersThe Gilroy Garlic Festival is being moved to San Joaquin causing some of the organizers distress.
10 hours ago
Why Is Sacramento Coin Club Placing Old US Coins In Retailers?All this week, the Sacramento Valley Coin Club has been placing Old US coins and paper money inside packaging at local retailers and other stores.
10 hours ago
State Officials Warn Of Possible Rolling Blackouts In California This SummerCalifornia likely will have an energy shortfall equivalent to what it takes to power about 1.3 million homes when use is at its peak during the hot and dry summer months, state officials said Friday.
10 hours ago
$3.5 Million In Federal Funding Secured To Improve Drainage In SacramentoMoney isn't just going down the drain in Sacramento as millions of dollars has now been secured to improve infrastructure below ground.
10 hours ago
Bear Sighting Reported Near Winters; Unclear If It's Same Animal Seen Roaming VacavilleWinters police said on Friday that the sighting was in the Putah Creek and orchards area southwest of the city.
12 hours ago
Sheep Found Grazing On Hwy 113A group of sheep that somehow got separated from a flock were found grazing along Highway 113.
12 hours ago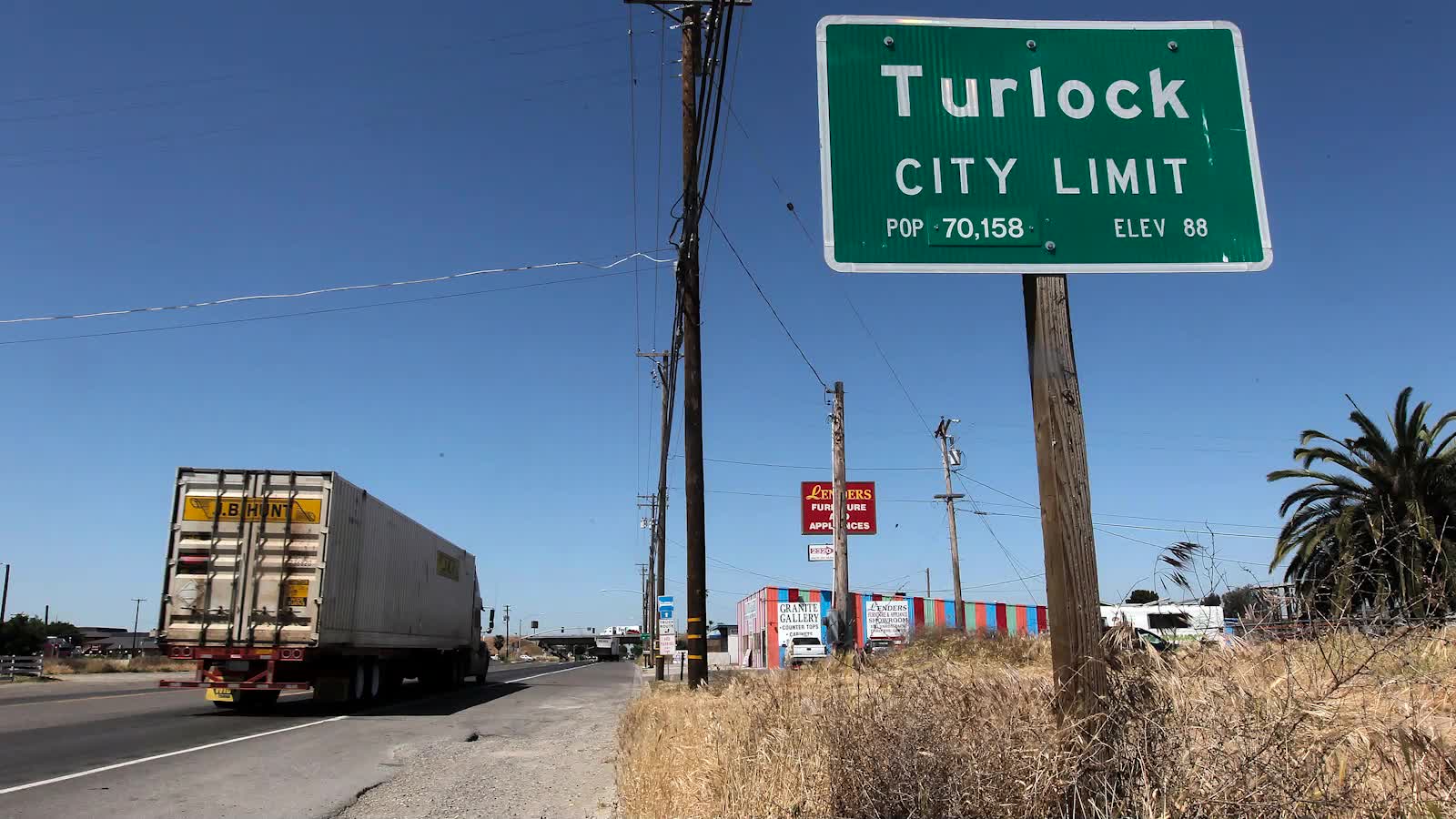 Turlock Police: 5 Arrested After Gang-Related AssaultDetails here: https://cbsloc.al/38SHGGe The assault happened just after 2 am Sunday on East Main Street. Turlock police said, as officers were on their way to the scene, dispatchers received a call from a resident who said he was also attacked by the same group of individuals. That man reportedly suffered serious injuries to the face and body in what police determined was an unprovoked attack.
14 hours ago
Mother's Day Weekend ForecastFind out how cool things will be getting this Mother's Day weekend.
14 hours ago
Search On For Burglary Suspects In Tuolumne CountyThe sheriff's office has not said what was taken in the burglary.
14 hours ago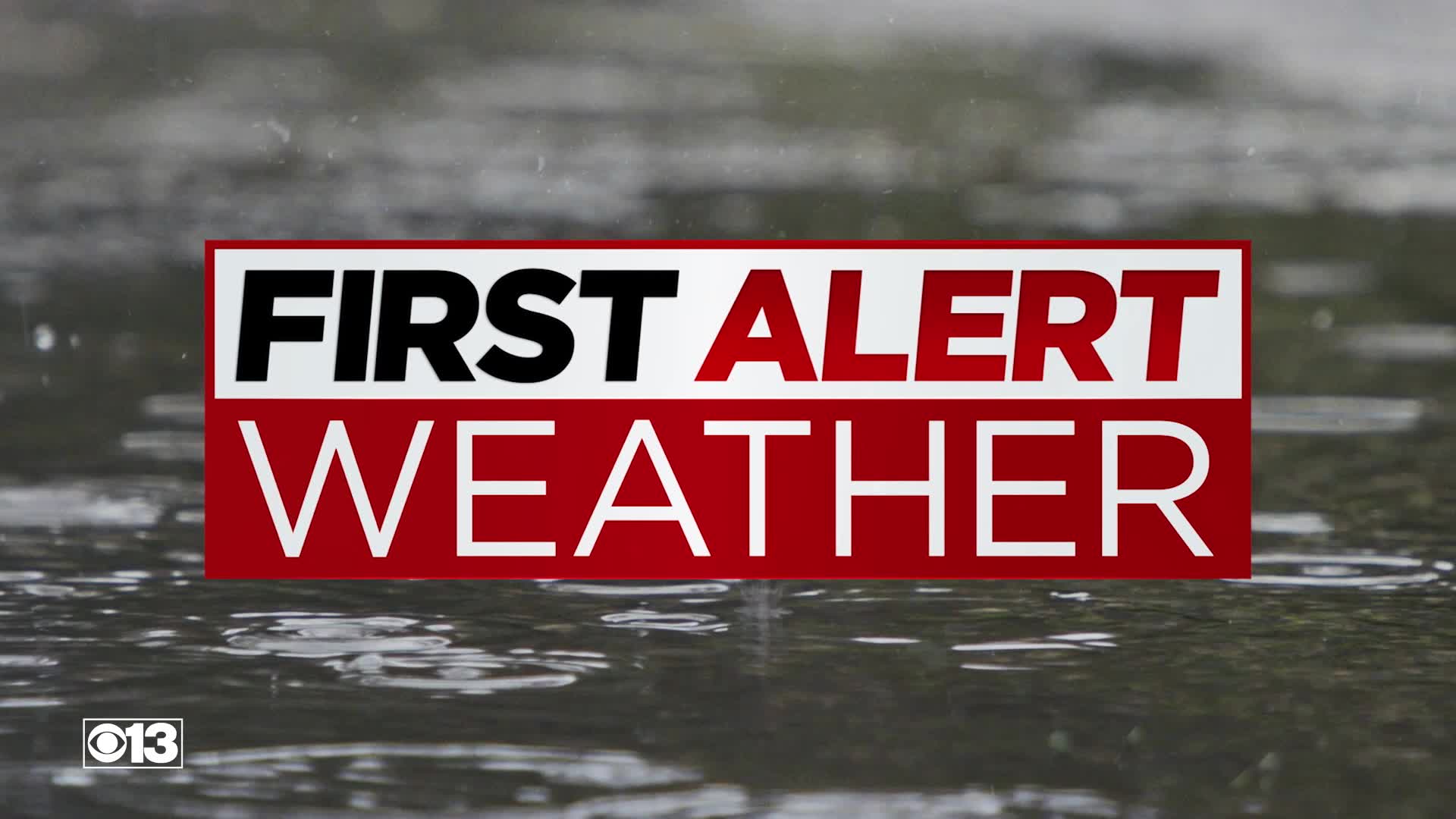 What Is First Alert Weather?It's our commitment to giving you the first alert to changes in our weather — weather changes that are days away, or right around the corner.
14 hours ago
San Joaquin Asparagus Festival Returns To StocktonThe event is happening at the San Joaquin County Fairgrounds.
15 hours ago
'Big Day Of Giving' Raises $13.4M For Sacramento Region NonprofitsOver 30,000 donors participated in the "Big Day of Giving."
17 hours ago