Sacramento Business Owner Blocks Off Street Used By Homeless PeopleRich Eaton, the owner of a warehouse along the industrial street, spoke with CBS13 about why he decided to prevent homeless people from camping nearby by blocking off a public street
1 hour ago
Sacramento Mid-day Weather ForecastHere's how the next seven days of weather will look.
1 hour ago
Manteca Police Searching For Bass Pro Shop Vandalism SuspectsThe Manteca Police Department are searching for multiple suspects that vandalized a Bass Pro Shop location.
1 hour ago
Curious Vacaville Black Bear Returns Home On Its OwnAccording to the Department of Fish and Game, the bear returned home on its own sometime between last night and 9 am this morning.
2 hours ago
1 Person Hit And Killed By Amtrak Train In DavisDetails here: https://cbsloc.al/3s9MQo4 One person has died after being hit by a train in the Davis area.
2 hours ago
Sacramento Morning Weather Forecast: May 3, 2022Here's how the next 10 days of weather will look.
6 hours ago
Artists To Turn Lake Tahoe Trash Into Sculpture In Tahoe CityThe Tahoe Fund is commissioning artists to create a sculpture in Tahoe City by using some of the recovered items found during a year-long scuba cleanup of the lake.
14 hours ago
CBS13 PM News Update – 5/2/22The latest stories.
14 hours ago
CA Leaders Announce Amendment To Enshrine Right To Choose In CaliforniaLegislative leaders and Gov. Newsom issued a joint statement saying "California is proposing an amendment to "enshrine the right to choose in our state constitution."
15 hours ago
UC Davis Professor Speaks On Report On High Court Abortion VoteUC Davis Law Professor Lisa Ikemoto joins us for a discussion on reports the US Supreme Court privately voted to overturn abortion rights.
15 hours ago
Homeless Spark Barricade Battle On Sacramento StreetA barricade battle is brewing over the homeless crisis after one business owner is blocking a public street in an attempt to keep the homeless out.
15 hours ago
Leaked Draft Suggests High Court May Overturn Abortion RightsRoe v Wade has guaranteed the right to an abortion for more than half a century.
15 hours ago
Woman Pushes To Protect Gig Workers After Husband's KillingAfter recent acts of violence against delivery drivers in Stanislaus County, one woman is pushing for more protections so her husband, who was killed on the job in Modesto, doesn't die in vain.
15 hours ago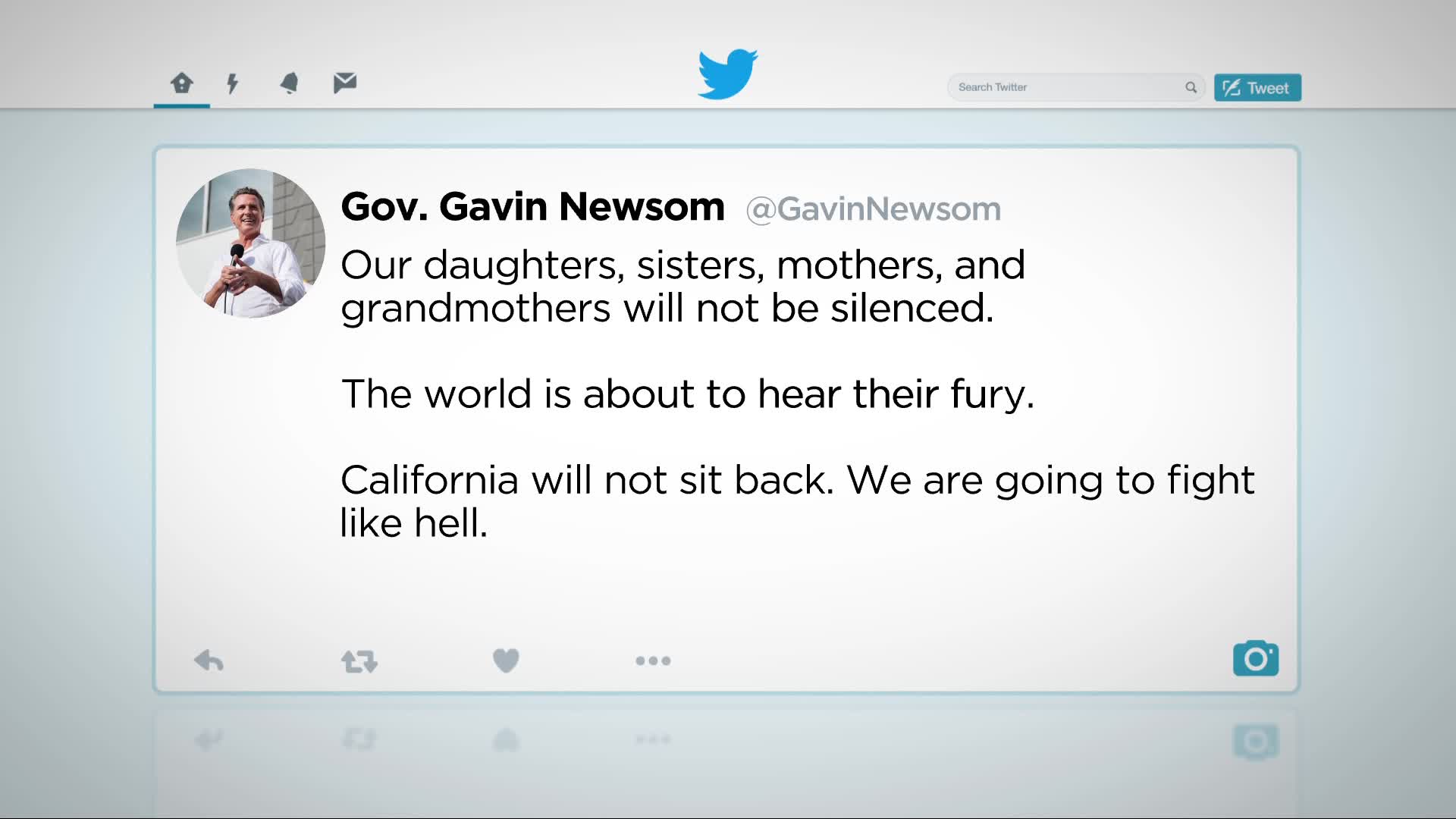 gov. Newsom Responds To Report Suggesting US Supreme Court Privately Voted To Overturn Abortion Rightsgov. Gavin Newsom said "California will not sit back" after a Politico report Monday evening of a leaked draft opinion that suggested the US Supreme Court privately voted to overturn the 1973 case Roe v. Wade that legalized abortion nationwide.
18 hours ago
Vacant Restaurant Catches Fire In North HighlandsThe fire happened in the area of ​​Madison and Walnut avenues.
19 hours ago
Amazon Driver Robbed In Stanislaus CountyInvestigators released a photo of the vehicle the suspects were in.
20 hours ago
Evening Forecast – 5/2/22Here is your extended 7-day forecast!
20 hours ago
Former Home Of Scott Peterson Sold For $50K Above Asking PriceThe home sold for $510,000.
20 hours ago
Call Kurtis: California Gift Card Law ConfusionAn Acampo viewer is learning not all gift cards come with the same protections.
20 hours ago
Suspects Worked Together In Theft From Patterson T-Mobile Store, Police SayOfficers are asking for help in identifying a pair of suspects who look like they worked together to distract an employee while the other swiped a phone.
20 hours ago
Fire Burns 20 Acres Near ModestoCrews said progress was being made despite gusty winds.
20 hours ago
Kit Carson Teacher Who Used Racist Language ResignsThe Sacramento City Unified School District announced on Monday that the teacher who was recorded using racist language, including the n-word, in the classroom has resigned from her position at Kit Carson International Academy.
21 hours ago
Peace Officers Memorial Held At CapitolHundreds of people showed up at the California State Capitol in Sacramento for an annual tradition to honor law enforcement that was previously delayed because of the pandemic.
21 hours ago
Dolly Parton's Imagination Library Program Comes To Yolo CountyDolly Parton's Imagination Library program is coming to Yolo County. Since 1995, the program has been helping kids learn how to read. She started the program because her father couldn't read or write and she wants to make sure all kids have access to books.
22 hours ago