Sacramento Vegan Food Truck's Equipment Stolen, Community Raises FundsA Sacramento vegan restaurant was hit by thieves who stole equipment. Chay Corner owner Brandon Dinh was preparing for an event when he opened the back of the food truck and discovered that the fryer, stove, and cash register had been stolen.
7 minutes ago
Consumnes Fire Department Responds To Grass FireFirefighters respond to a small grass fire in Sacramento. According to Battalion Chief Jason Scofield with Cosumnes Fire Department, at around 3:30 am, crews were dispatched to a grass fire along the railroad tracks on Dwight Road.
1 hour ago
Great American Triathlon Returns To SacramentoThe Great American Triathlon has returned to Sacramento. Individual athletes can tackle the entire race on American River Parkway, or it can be done as a team instead of doing all three legs by yourself.
2 hours ago
More Tiny Homes For The Homeless? Sacramento County Proposal Looks To Turn Parking Lot Into Stay Safe SiteA new Sacramento County proposal looks to turn the Department of Health parking lot into a Stay Safe Site for homeless people. If the proposal is approved, the lot will house 40 tiny homes, bathrooms, and a gathering space.
2 hours ago
More Tiny Homes For The Homeless? New Proposal Looks To Turn Parking Lot Into Stay Safe SiteA new Sacramento County proposal looks to turn the Department of Health parking lot into a Stay Safe Site for homeless people.
2 hours ago
Trial By Fire: CalMatter Exposes Trauma Of Fighting State's WildfiresCalMatters, a nonprofit newsroom, exposed a mental health crisis facing the state's overworked firefighters.
8 hours ago
Lockeford Residents To Get Amazon By AirLockeford residents will soon be able to get Amazon packages delivered by drone, the company announced on Monday.
8 hours ago
Manager Fired After Rancho Cordova Gas GaffeA Rancho Cordova gas station manager who accidentally set his pumps at just 69 cents a gallon is speaking out after being fired.
9 hours ago
Jury Selection Underway In Monterey County For Kristin Smart Murder CaseJury selection is now underway for one of California's most famous cold cases.
9 hours ago
Upcoming Meeting In Folsom Will Discuss Changing Name Of Negro BarThe meeting will be open to the public.
13 hours ago
Evening Forecast – 6/13/22Darla has your 7-day forecast!
13 hours ago
Fire Sparks Near Sac StateThe fire was burning in brush near the Guy West Bridge.
14 hours ago
Getting Answers: What Is Being Done About Rapidly Rising Gas Prices?The price at the pump is now $2 higher than this time last year.
14 hours ago
Lincoln Structure Fire Spreads To Nearby Grass, 1 HospitalizedA structure fire that spread to nearby vegetation in Lincoln sent one person to the hospital, Cal Fire NEW said Monday afternoon.
14 hours ago
Mick Jagger Tests Positive For COVIDThe Rolling Stones have canceled a concert in Amsterdam after lead singer Mick Jagger contracted Covid-19.
14 hours ago
Woman Dies After Medical Emergency In Water At Folsom LakeA 30-year-old woman died after she fell off a personal watercraft at Folsom Lake over the weekend.
15 hours ago
Mexican King Snake Spotted In Citrus HeightsWhat was seen slithering in Citrus Heights is becoming a larger issue: Non-native species not necessarily harmful to humans but damaging to our ecosystem overall.
15 hours ago
HHS Secretary Xavier Becerra Tests Positive For COVID-19President Joe Biden's top health official has again tested positive for COVID-19, less than a month after he came down with virus symptoms while on a trip to Germany.
15 hours ago
Jury Selection In Kristin Smart Murder Trial Gets UnderwayMonterey County court said it sent out more than 1,500 jury summons.
15 hours ago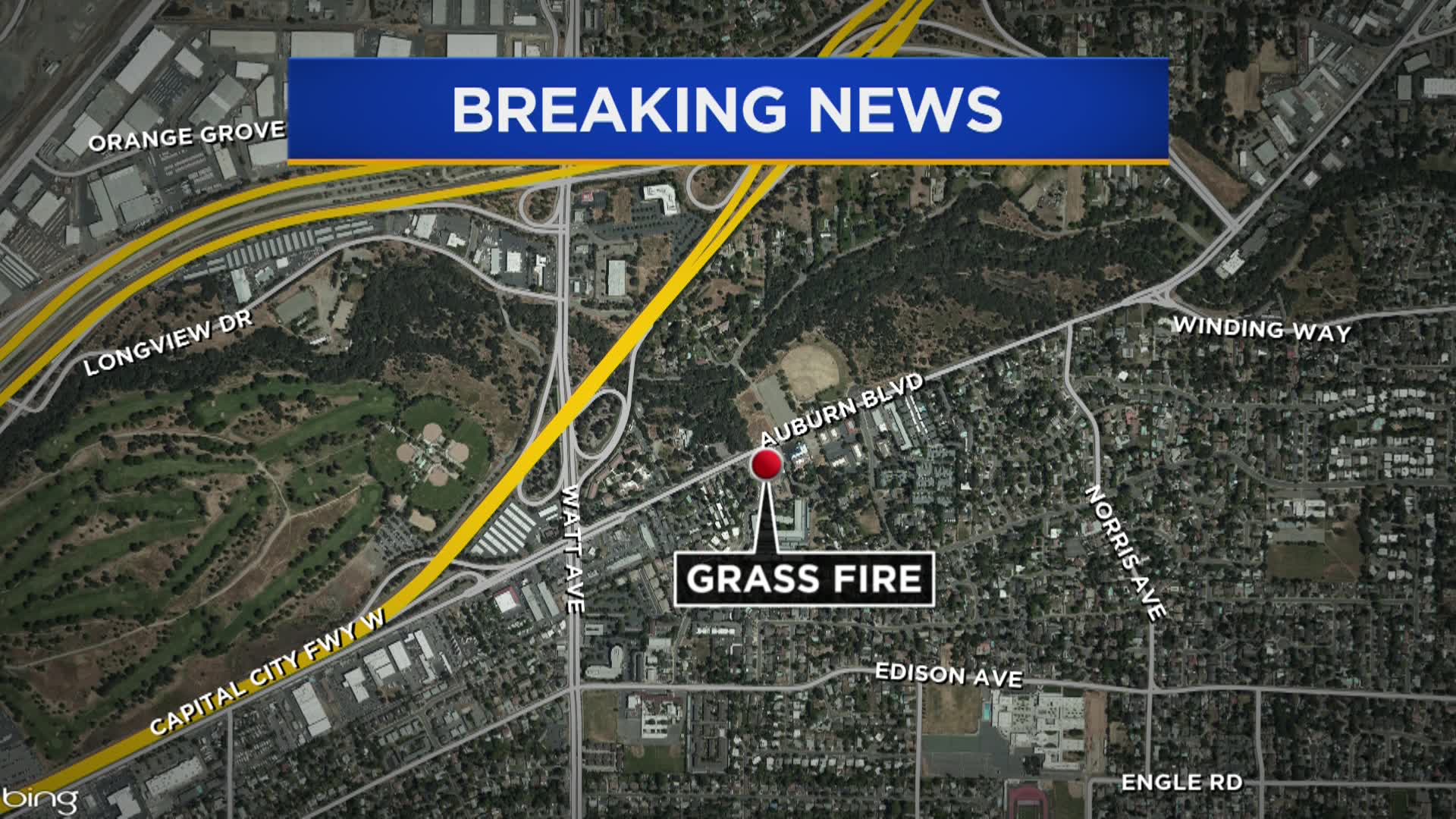 Crews Responding To Vegetation Fire Near CarmichaelNo structures are threatened at this time, firefighters say.
16 hours ago
Amazon Offering Drone Delivery Services In Lockeford CA For Packages Below 5 PoundsStarting today the city of Lockeford is reaching out to residents to offer them the option of Amazon drone delivery.
18 hours ago
Jennifer Hudson Joins The EGOT Group With Her Tony Award WinOn Sunday, Jennifer Hudson joined an elite class of entertainers who have won an Emmy, Grammy, Oscar, and Tony.
18 hours ago
East Sacramento Family Raises Awareness About Wiedemann-Steiner SyndromeCBS13's Molly Riehl spoke with an East Sacramento family who is raising awareness about Wiedemann-Steiner Syndrome.
19 hours ago
Tahoe Truckee Community Foundation Working To Promote Healthy Sierra ForestsThe Tahoe Truckee Community Foundation is working to promote healthy Sierra forests by trying to raise $30 million for the Forest Futures program.
19 hours ago