50 Donated Cars Assist Sacramento Firefighters With Training#SacramentoFirefighters #CBS13 Details here: https://cbsloc.al/3wNlUwW Sacramento fire crews practiced extrication drills yesterday after local towing companies donated beat-up cars for use.
12 minutes ago
North Highland House Fire Threatens Nearby Homes#NorthHighlands #HouseFire Details here: https://cbsloc.al/3Gt7yoY Sacramento firefighters responded to a house fire in North Highlands that threatened nearby homes.
43 minutes ago
Pair Of Donkeys Rescue From Island In Mariposa CountyDonkeys stranded on an island in Mariposa County are now safe after a massive rescue effort was led by a private wildlife group.
7 hours ago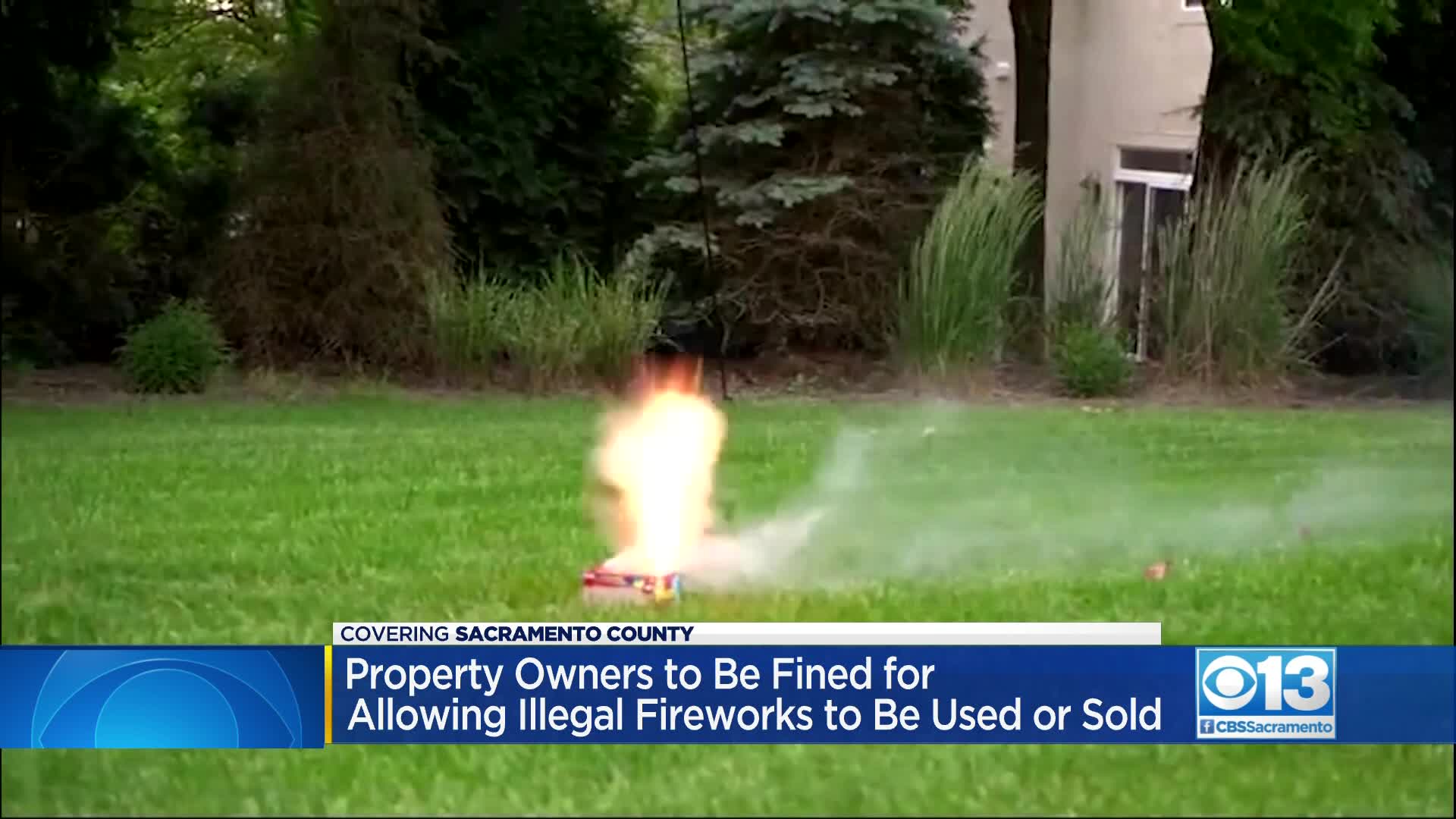 Property Owners To Be Fined For Allowing Illegal Fireworks To Be Used Or SoldThe ordinance goes into effect on June 24.
7 hours ago
Texas School Shooting Is Nation's Latest HeartbreakAdrienne Moore has the latest on the Texas elementary school shooting that left 21 dead.
7 hours ago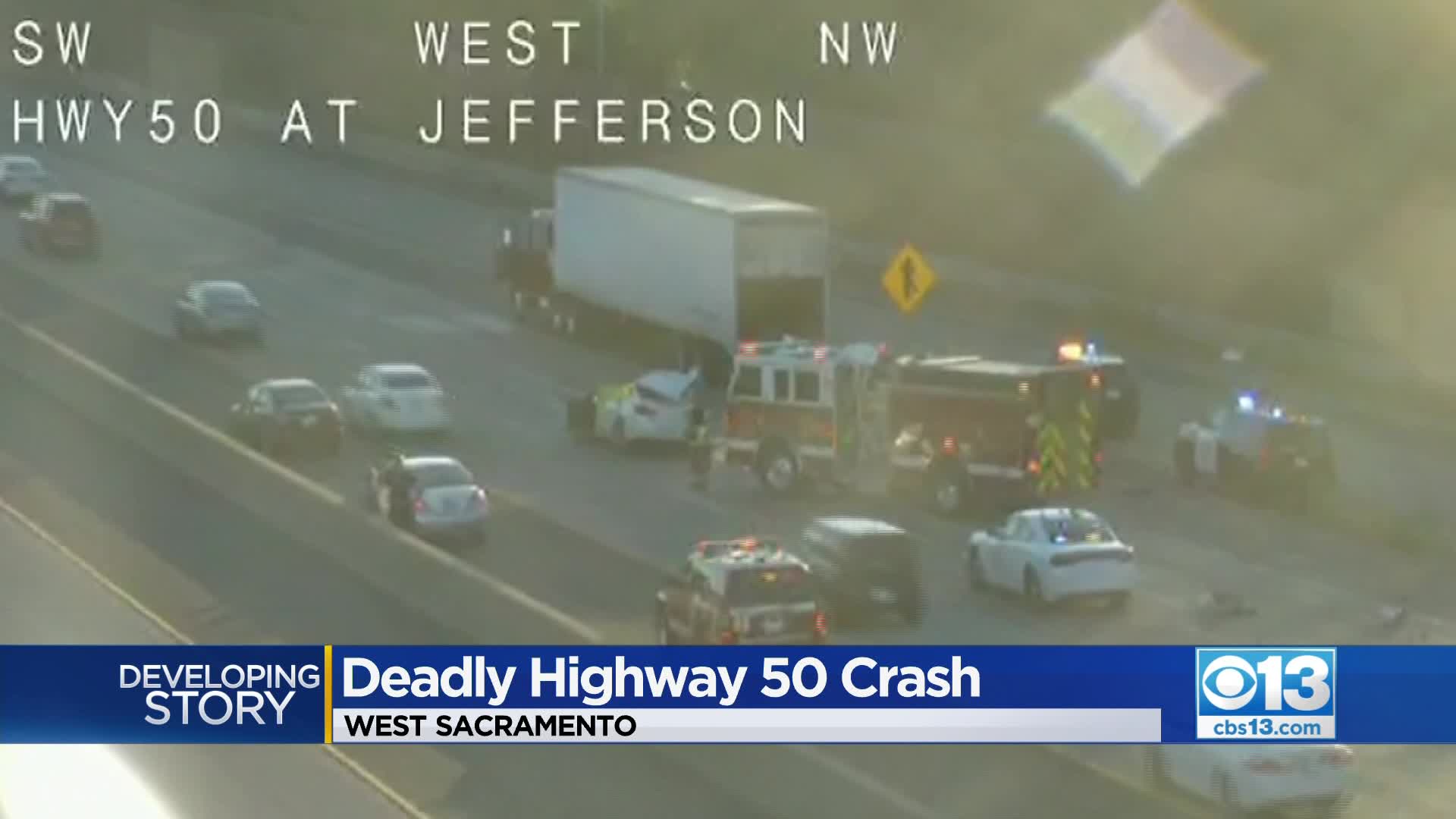 Fatal Highway 50 Crash Causes Traffic DelaysA fatal crash briefly caused traffic delays on Highway 50 in West Sacramento Wednesday evening.
7 hours ago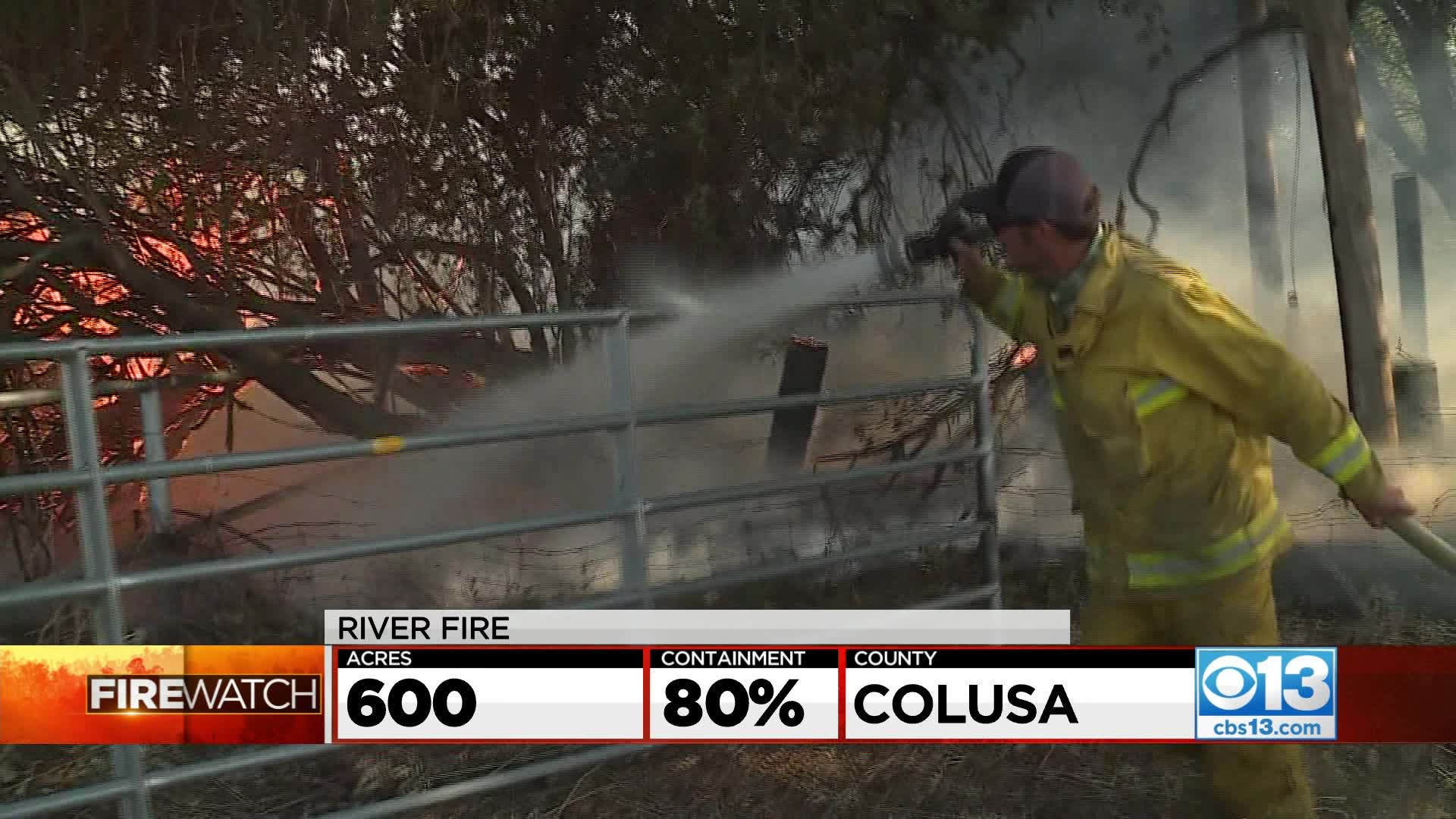 Latest On Colusa, Vacaville FiresA small grass fire in Vacaville has been fully contained, while containment continued to grow on the Rive Fire in Colusa.
7 hours ago
Republic FC Beats Earthquakes In US Open Cup MatchThe Sacramento Republic FC beat the San Jose Earthquakes 2-0 in a matchup the team's owner believes could attract new MLS investors.
8 hours ago
Sacramento Republic FC Hosts San Jose Earthquakes Wednesday NightThis is the first time Sacramento Republic FC has ever played host in the US Open Cup Round of 16. Sacramento is just one of three non-MLS teams still alive in the tournament. The match starts at 7:30 p.m
11 hours ago
Evening Forecast – 5/25/22Here is your extended 7-day forecast!
11 hours ago
Person Ejected In South Sacramento Crash Involving 5 VehiclesThe crash happened around 2 pm near 47th Avenue and Steiner Drive.
12 hours ago
UC Davis Student Killed By Garbage TruckA UC Davis student died after being struck by a garbage truck on campus Wednesday morning.
12 hours ago
Person Pulled Out Of Vehicle After Rollover Crash On Greenback LaneOne person has been taken to the hospital after a rollover crash in Sacramento County early Wednesday afternoon.
12 hours ago
How To Discuss Deadly Shootings With ChildrenThe images and stories from the Texas elementary school shooting are difficult to watch and hear, especially for kids. So how can parents, or teachers, start such a difficult conversation?
12 hours ago
Water Safety Warning Issued Ahead Of Memorial Day WeekendMetro Fire of Sacramento ​is urging people to be careful if they're planning to hit the river for Memorial Day weekend.
12 hours ago
Newsom, Legislators Announce Effort To Speed ​​Up Gun Control MeasuresNewsom said he expects his fellow Democrats who control the Legislature to send him "well over a dozen" gun control bills by the end of June, adding to what already are some of the nation's toughest restrictions.
13 hours ago
Q&Answers: Why Is Hypertension The Silent Killer?May is high blood pressure education month and Jessica Ayala, a volunteer with the American Heart Association and nurse care manager with Health Plan of San Joaquin, joined us for a discussion.
13 hours ago
Crews Stop Forward Progress Of Fire Near VacavilleFirefighters stopped the forward progress of a vegetation fire near Vacaville on Wednesday.
13 hours ago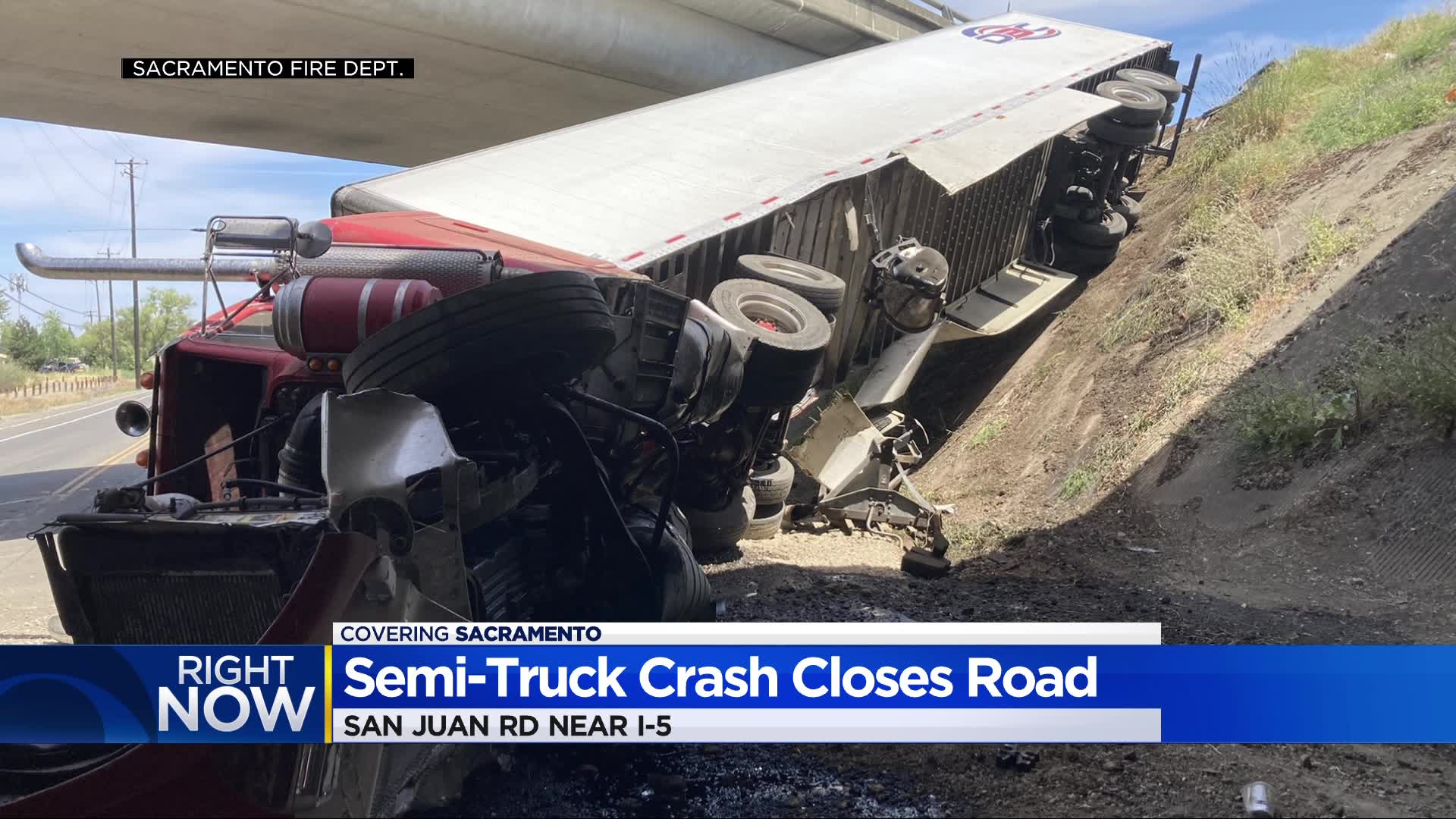 Semi-Truck Crashes Off I-5, Ends Up On San Juan Road In SacramentoA semi-truck driver has been taken to the hospital after crashing off Interstate 5 and onto a city street early Wednesday afternoon.
15 hours ago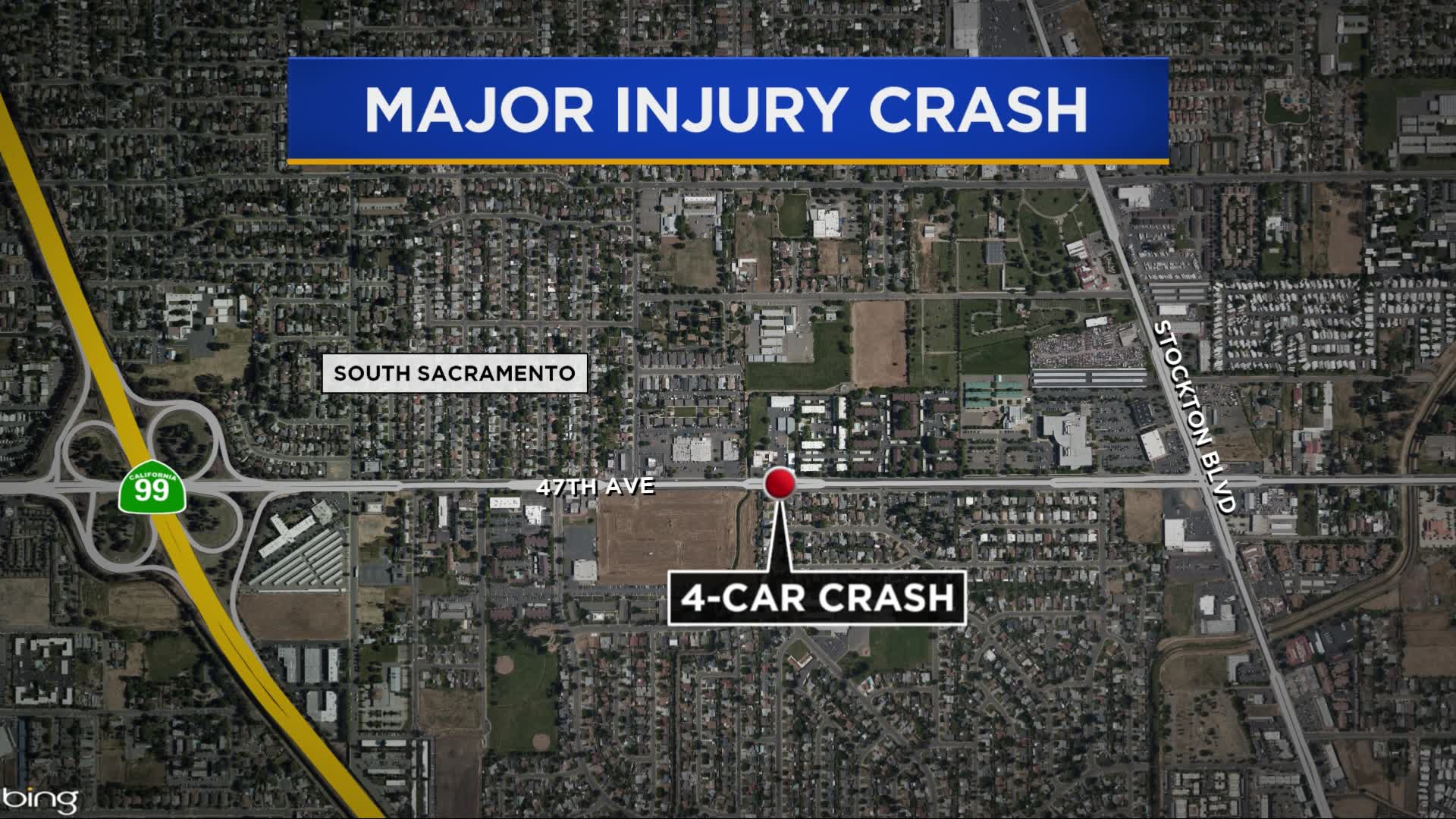 Major Injuries After Crash In South SacramentoA significant crash has both directions of a major south Sacramento street closed early Wednesday afternoon.
15 hours ago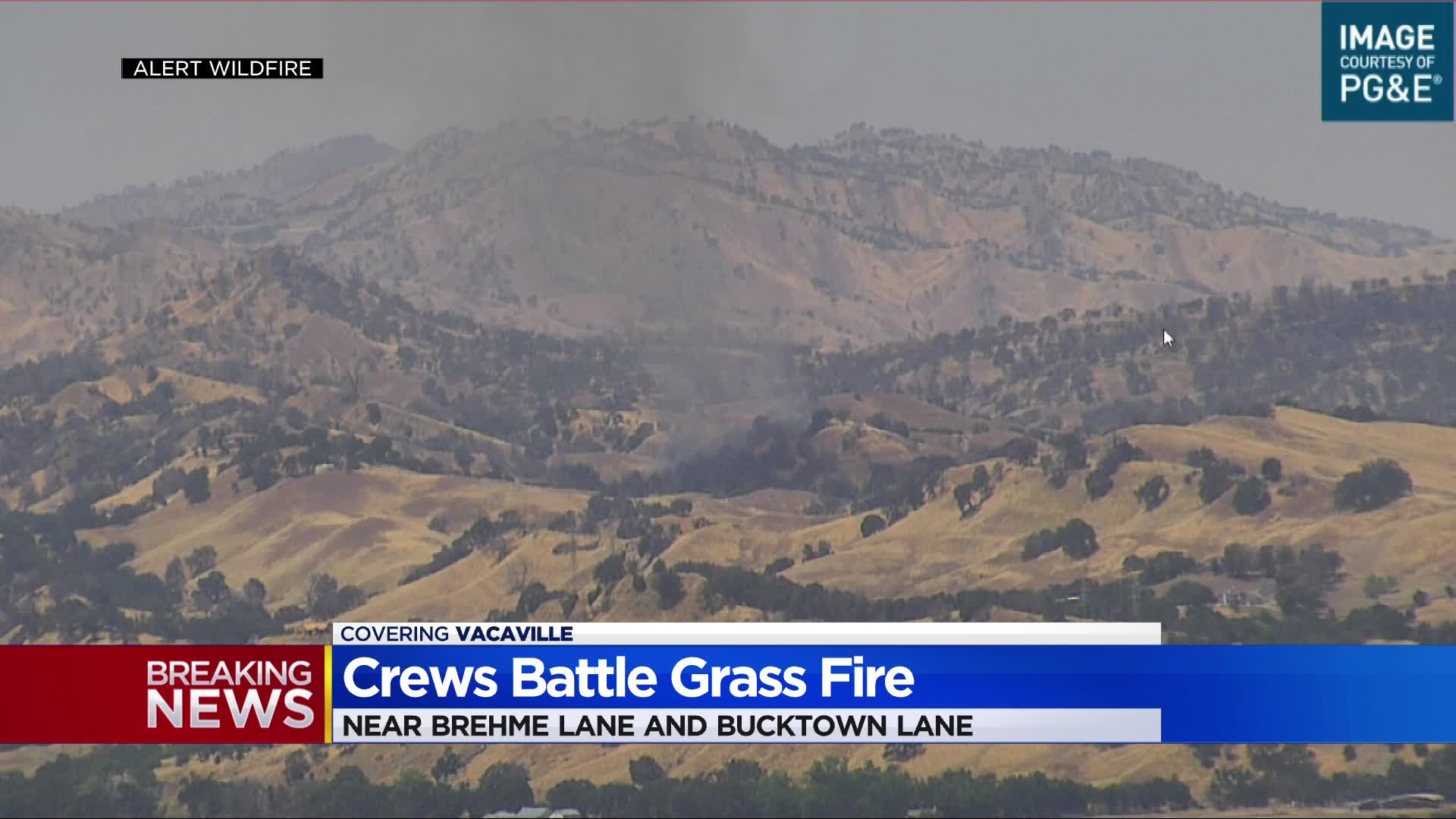 Firefighters Responding To Vegetation Fire Near VacavilleFirefighters are responding to a vegetation fire near Vacaville on Wednesday afternoon.
15 hours ago
Lunch Break: Deals Of The WeekOur produce man Michael Marks has the best deals in seasonal fruits and veggies.
17 hours ago
Stockton Police Still Trying To Identify 2 Suspects In Deadly February Shooting Outside South Side MarketDetectives are still looking for leads in identifying the suspects involved in a deadly shooting outside a Stockton store earlier in the year.
17 hours ago
Sacramento Mid-day Weather Forecast: May 29, 2022Here's how the next seven days of weather will look.
17 hours ago