Amazon Offering Drone Delivery Services In Lockeford CA For Packages Below 5 PoundsStarting today the city of Lockeford is reaching out to residents to offer them the option of Amazon drone delivery.
19 minutes ago
Jennifer Hudson Joins The EGOT Group With Her Tony Award WinOn Sunday, Jennifer Hudson joined an elite class of entertainers who have won an Emmy, Grammy, Oscar, and Tony.
23 minutes ago
East Sacramento Family Raises Awareness About Wiedemann-Steiner SyndromeCBS13's Molly Riehl spoke with an East Sacramento family who is raising awareness about Wiedemann-Steiner Syndrome.
29 minutes ago
Tahoe Truckee Community Foundation Working To Promote Healthy Sierra ForestsThe Tahoe Truckee Community Foundation is working to promote healthy Sierra forests by trying to raise $30 million for the Forest Futures program.
34 minutes ago
Sacramento Mid-day Weather Forecast: June. 13, 2022Here's how the next seven days of weather is going to look.
43 minutes ago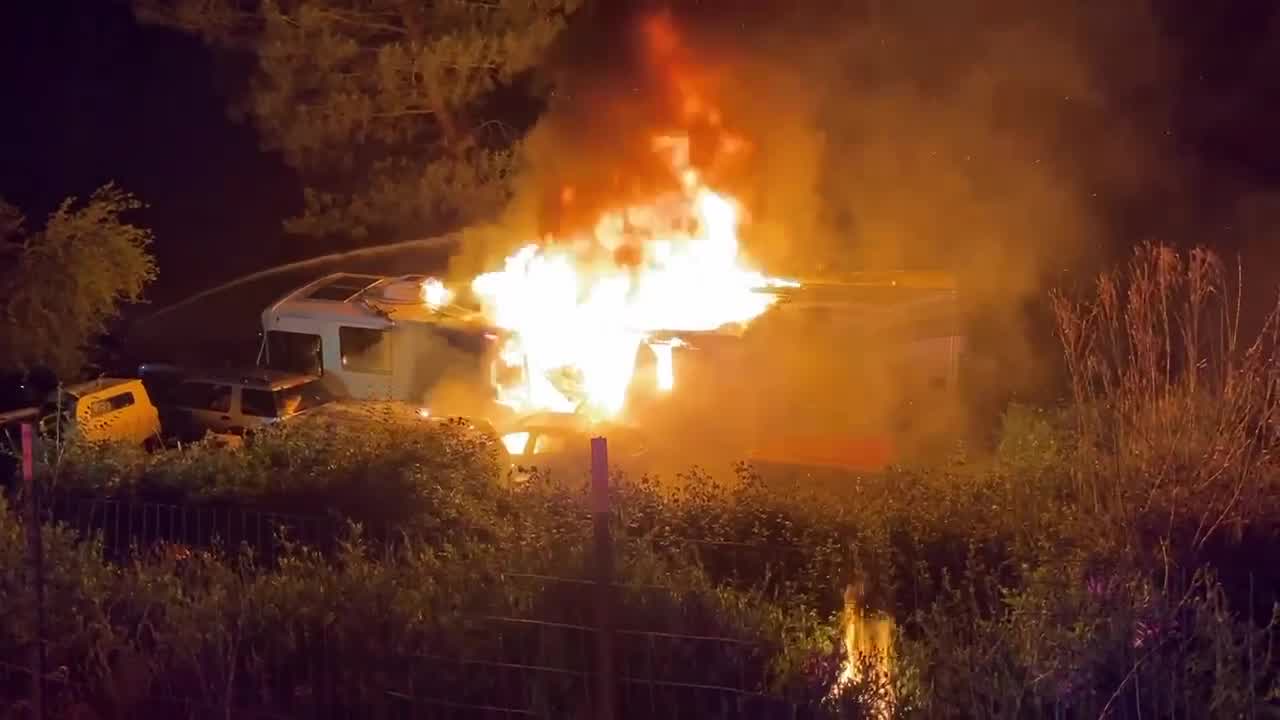 Raw: RV Catches Fire Near Grass ValleyThe scene was along the 800 block of East Main Street. (Video provided by the Grass Valley Police Department)
2 hours ago
Yosemite National Park Asks For Public Help Finding People Behind Graffiti VandalismYosemite National Park officials have asked the public to help them track down the individual or individuals behind graffiti recently painted in the park.
4 hours ago
Structure Fire Burns Near Madison Avenue In CarmichaelMetro Fire crews were dispatched for a commercial structure fire off Madison Ave. in Carmichael early Sunday, said Metro Fire of Sacramento.
5 hours ago
Hwy 70 Mudslide Closes RouteA mudslide has closed Highway 70 one mile west of Belden, said Caltrans District 2.
6 hours ago
CBS13 News AM News Update – 6/13/22The latest headlines.
6 hours ago
Monday Weather Forecast – June 13, 2022Find out what kind of weather we're expecting this week.
6 hours ago
Stockton Police Blocks Off A Road As They Investigate An Overnight ShootingStockton police are investigating an overnight shooting not far from San Joaquin Elementry School.
7 hours ago
Elk Grove Shooting Leaves 1 person InjuredAn overnight Elk Grove shooting left one person injured. Police say there are possibly two suspects.
8 hours ago
Big Rig Crash Eastbound On 80 Involving 2 CarsA big rig crash around 4:40 am on Monday resulted in no injuries and a tipped-over cabin.
8 hours ago
Sunday Evening Forecast – 6/12/22The latest weather forecast for the Sacramento region.
14 hours ago
Marine, Granite Bay High School Grad RememberedRemembering the life of marine and Granite Bay High School graduate John Sax who was killed in a training accident last week.
15 hours ago
Arson Team Investigating Second Fire At Carmichael Restaurant This WeekA fire occurred for the second time in a week at a restaurant in Carmichael. It is currently under investigation.
15 hours ago
Stagg High School Stabbing Suspect Back In Court TomorrowThe suspect of stabbing a Stagg High School student is back in court Monday.
15 hours ago
Assault At Water Park In RosevillePolice are still searching for a suspect after an assault at the Sunsplash water park in Roseville.
15 hours ago
CBS13 PM News Update – 6/12/22The latest in weather and news.
16 hours ago
Sacramento Fire Department Gets New Support DogsTo help some firefighters struggling, the station decided to bring on board some new support dogs.
2 days ago
Celebrating LGBT Lives At The Sacramento Pride FestivalThe Sacramento Pride Festival is back in town for the weekend, with the last day happening Sunday with multiple events.
2 days ago
Injured Hiker Rescued In Sonoma CountyThe hiker was reported to have sustained a serious injury along a remote trail, after which they had to be air lifted out.
2 days ago
UC Davis Graduation Comes To An End With Several DrawbacksAfter the second day of the UC Davis graduation ceremony, some drawbacks have cut the ceremony short.
2 days ago