CBS News Sacramento
live
FAIRFIELD – Police in Fairfield are warning the public about a suspected kidnapping attempt that happened earlier this week. They're also hoping someone might know the suspect.
According to a police statement, the incident reported to school officials was that, around 3:15 pm Wednesday, a girl was walking in the 2600 Block of North Texas Street when an unknown man approached her and asked her name, but she wouldn't give it to him. He said her parents had sent him to pick her up and told her she needed to go with him. When she said that she was going to call the police, the man got into his vehicle and left.
The man is described as a white male in his late 40's or early 50's, 5 feet 11 inches to 6 feet tall, with a medium build, greenish/blue eyes, and a gray beard. His vehicle is described as a small, newer SUV either black or dark gray in color with chrome wheels.
Fairfield Police school resource officers are actively investigating this incident and ask that anyone with information regarding this incident call (707) 428-7300.
CBS13 Staff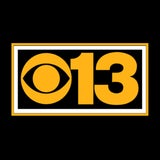 Thanks for reading CBS NEWS.
Create your free account or log in
for more features.