Posted on November 28, 2022
(Photo Courtesy: Fresno Chaffee Zoo)
Fresno, Calif. (KMJ) — The Fresno Chaffee Zoo celebrates the birth of its newest member, a baby rhino.
The zoo says Kayla the momma, successfully gave birth to a white male rhino. This marks the fourth calf she has had during her time in Fresno.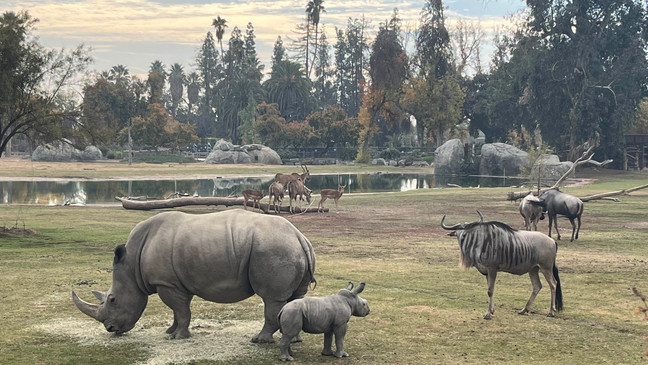 (Photo Courtesy: Fresno Chaffee Zoo)
According to IUCN Red List, white rhinos can be found in Africa, but this species is considered to be "near threatened."
Mom and baby are already out and about, searching for new adventures out on the savanna in the African Adventure exhibit.
Filed Under: KMJ Top Stories, Local News