Sacramento's Lunar New Year celebration increases security following deadly mass shooting
Sacramento's Lunar New Year celebration increases security following deadly mass shooting
02:24
SACRAMENTO—Little Saigon beams with celebrations and pride while welcoming abundance into what lies ahead during the Lunar New Year.
"It's about union," said Nancy Fong of Yuba City. "Starting a new year with optimism and prosperity and good fortune."
As the predominately Vietnamese American community does, hearts mourn for the people killed and injured following Lunar New Year celebrations in Monterey Park.
Before the deadly mass shooting, the Asian American Pacific Islander community experienced a rise in anti-Asian sentiment during the pandemic. It is why organizers of the upcoming Tet Festival, a celebration of the Vietnamese Lunar New Year, remain on alert.
"We're heightening up security, so people will know that it's safe," said Nikki Nguyen O'Malley. "We're not going to live in this fear."
Nguyen O'Malley is affiliated with Community Partners Advocate of Little Saigon Sacramento and the NorCal Vietnamese Chamber of Commerce. Organizers of the celebration said they are also adding a perimeter fence and charging admission.
Meanwhile, the Sacramento Police Department said it will have officers in the area of ​​events happening in the city. It is committed to doing everything it can to provide a safe environment for people attending celebrations.
A Sacramento County Sheriff's Office spokesperson also echoed the same and said it plans to beef up its presence.
As people usher in more prosperity and fortune, strength and courage may also be needed.
"Being resilient and still coming out and not having fear," Tori Tran said. "As much as bad things happen in the year, we have to go through life and just kind of be there still and celebrate."
Shawnte Passmore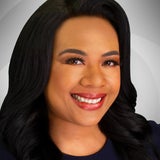 Thanks for reading CBS NEWS.
Create your free account or log in
for more features.