Auburn State Recreation Area Requires Response From 3 Different Agencies For Any Call For HelpSummertime is a busy season for first responders. Auburn State Recreation Area requires a response from three different agencies every time someone calls for help.
6 minutes ago
Staffing Issues Impact Air Traffic Tower At Sacramento Executive AirportEvery day, hundreds of planes take off and land at the Sacramento Executive Airport, but on Tuesday, no air traffic controllers showed up to work at the tower.
10 minutes ago
K Street Mass Shooting Suspect Booked Into Sacramento Main JailMtula Payton, one of the suspected gunmen in early April's deadly K Street shooting, was booked into the Sacramento County Main Jail on Tuesday after being transported from Nevada.
18 minutes ago
Coroner Identifies Woman Who Died After A Medical Emergency At Folsom LakeA 30-year-old woman died after she fell off a personal watercraft at Folsom Lake over the weekend.
4 hours ago
Evening Forecast – 6/14/22Temps will be heating up before a big cool down heading into the weekend.
4 hours ago
Congress Could Soon Vote On Lower Food And Fuel Cost ActA congressman is pushing a bill that would help farmers hit by high gas prices and fertilizer prices.
4 hours ago
Does CHP Verify Insurance At The Scene Of An Accident?When a Placerville car crash victim found out that the insurance information the other driver provided at the crash scene was bogus, they decided to call Kurtis with a surprising discovery.
5 hours ago
1 Arrested After Deputies Find Man With 5 Gunshot Wounds In South SacramentoOne person is in custody after a man was shot five times in the south Sacramento area this week, authorities said Tuesday evening.
5 hours ago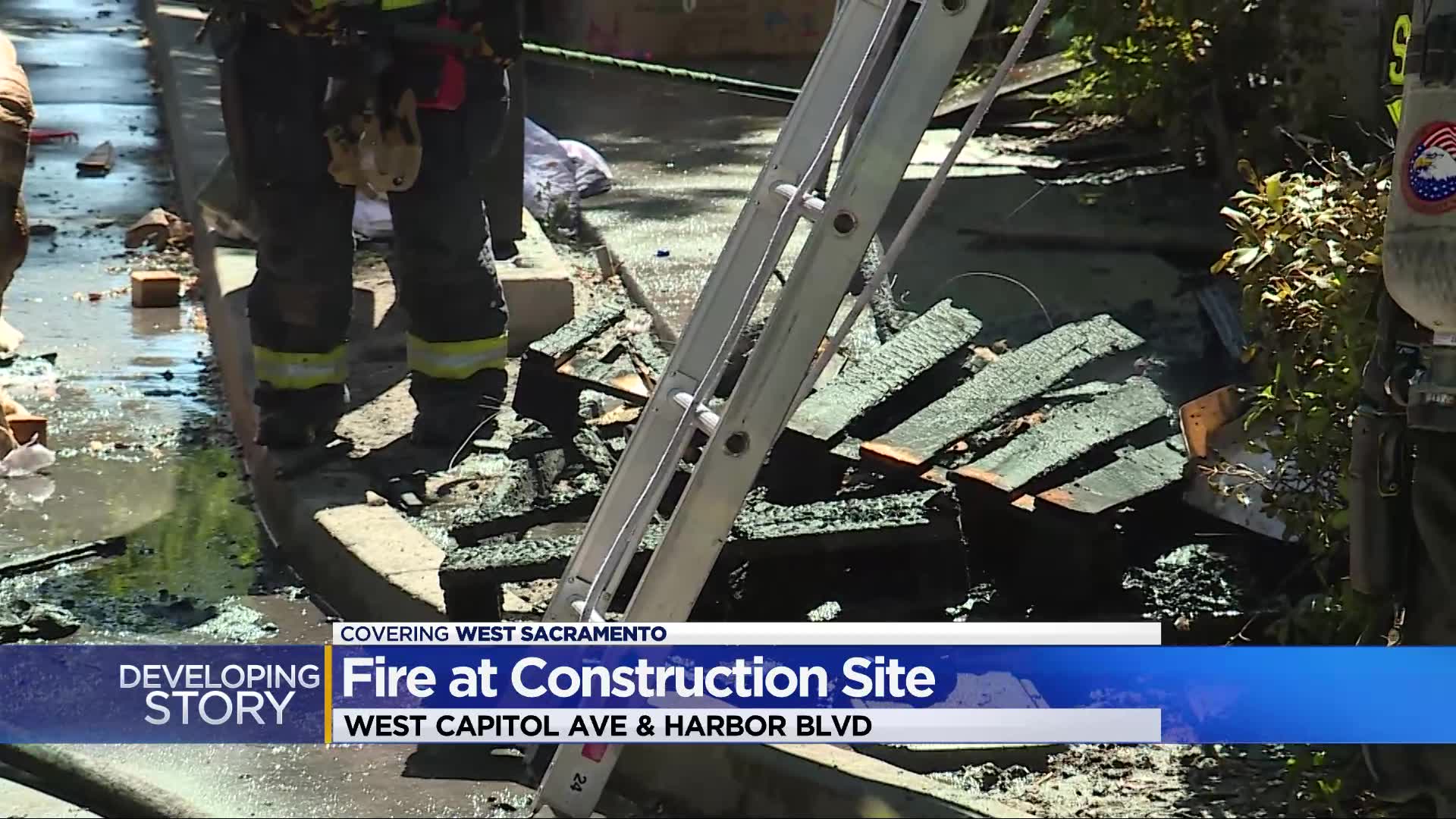 Jimboy's Under Construction In West Sacramento Catches FireFire has damaged a fast food restaurant under construction in West Sacramento. The fire started around 10 am at the upcoming Jimboy's location near W. Capitol Avenue and Harbor Boulevard. One person has been detained in connection with the investigation into the fire.
5 hours ago
Cal Fire At Peak Staffing, But Concerns RemainCal Fire said its station are now fully staffed but the union said there is still a staffing shortage. So how can both be true? Madisen Keavy is getting answers.
5 hours ago
Sacramento Public Library To Provide Free Meals To Kids Under 18 This SummerThe program will run through August 6.
6 hours ago
CHP Officer's Alleged Shooter Arrested During Traffic Stop In LAA bloodhound helped police track down a suspect who was wanted in the shooting of a California Highway Patrol officer during a Monday traffic stop in Los Angeles, authorities said Tuesday.
6 hours ago
5 Displaced After Fire Damages Multiple Mobile Homes In StocktonMultiple units have burned in a fire at a Stockton mobile home park Tuesday afternoon, officials said.
6 hours ago
Q&Answers: Does California Still Have A Blood Supply Shortage?Victoria Wolfe with the nonprofit blood services provider, Vitalant, joined us for a discussion on World Blood Donor Day
6 hours ago
Are Rising Gas Prices Changing Your Driving Habits?The high gas prices have people reconsidering driving to work, but how high do prices need to go before people switch to public transit?
6 hours ago
California Lawmakers debate Gun Control MeasuresThe bills were part of a package proposed by California Gov. Gavin Newsom in February.
6 hours ago
Sacramento Mid-day Weather Forecast: Jul. 14, 2022Here's how the next seven days of weather is going to look.
10 hours ago
Vegetation Fire Burning In West SacramentoA vegetation fire is burning in West Sacramento on Industrial Boulevard and Enterprise Boulevard.
10 hours ago
Movie Or Made Up? – Summer Edition!You love our "Movie Or Made Up" segments during the holidays and Valentine's Day, but did you know The Hallmark Channel also does summer movies? Well, now you know, and John's here to give us a summer edition of "Movie Or Made Up!" Is it a real Hallmark movie, or a figment of John's imagination?
11 hours ago
"The Walking Dead" Star Ross Marquand Joins Us!Sinister Creature Con RETURNS to the Scottish Rite Center, and one of the featured guests is the GREAT Ross Marquand! Ross is not only a "Walking Dead" star but he does some spot-on impressions! Ross joins Cody to talk about his upcoming appearance, and also to do some on-the-spot impressions!
11 hours ago
Sacramento Juneteenth CelebrationThe annual Juneteenth celebration in Sacramento features Friday night "Gospel Under the Stars." Executive Director Gary R. Simon and musician James Jackson join Courtney to tell us more!
12 hours ago
Summer Sip and Shop Fair – VacavilleOn Saturday, June 18th from 9AM – 3PM the Saturday Club of Vacaville will host its inaugural Summer Sip and Shop Craft & Gift Fair! Dina Kupfer is getting a preview!
12 hours ago
Travis MathewLori Wallace is at the Galleria at the Travis Mathew store. See what cool gift you can get dad!
12 hours ago
Compassion to Action ProgramWe're at the Animal Rescue of Tracy and they're looking for Summer interns as well as new owners of their kittens. See how can help these animals in need.
12 hours ago