Saturday Evening Forecast – 6/18/22The latest weather forecast for the Sacramento region.
12 minutes ago
Elderly Couple Finds Love In Their 90'sA 90-year-old couple found love this week as the two of them decided to marry, proving that it's never too late to find love.
13 minutes ago
Over 70 Sheets Of Plywood Stolen In LincolnOver 70 sheets of plywood were stolen from a construction site in Lincoln on Saturday.
17 minutes ago
Commercial Building Burns In StocktonCrews knocked down a commercial building fire in Stockton on Saturday.
53 minutes ago
Juneteenth Celebration In Oak Park Promotes Opportunity For ChangeOak Park was buzzing with music and crowds for the celebration of Juneteenth.
1 hour ago
Davis Launches New Efforts To Recycle Items Left Behind By StudentsIt's that time of year when college students are leaving school for the summer, but it's what they leave behind that's causing concern.
1 day ago
Fireworks Crackdown In Sacramento Could Cause Homeowners Thousands Of DollarsSacramento County is threatening thousands of dollars in fines for anyone who uses illegal fireworks. The ordinance takes effect on June 24.
1 day ago
Sacramento Begins Juneteenth CelebrationsA celebration of freedom is underway in Sacramento in honor of Juneteenth. The newest federal holiday, this Sunday, recognizes the end of slavery in the United States.
1 day ago
Extraordinary Grapevines Need Protection In DavisA vineyard in Davis features one of the largest collections of its kind in the world, supplying growers with quality grapes. However, a virus is causing the vineyard problems.
1 day ago
Vandal's Smash Citrus Heights Restaurant WindowsWhat is this string of vandalism costing local businesses? Unfortunately, a lot.
1 day ago
Friday Evening Forecast – 6/17/22The latest weather forecast for the Sacramento region.
1 day ago
Councilmember Who Named Lavender Heights Speaks About The Area25 years ago, the first openly LGBT councilmember helped name the area Lavender Heights, now they're speaking about the history of the community.
1 day ago
Raid Causes Mother And Child Ordered From Their Home Due To FireworksDeputies in Ripon raided a house due to reports of fireworks causing a backlash from those who called the raid "excessive."
1 day ago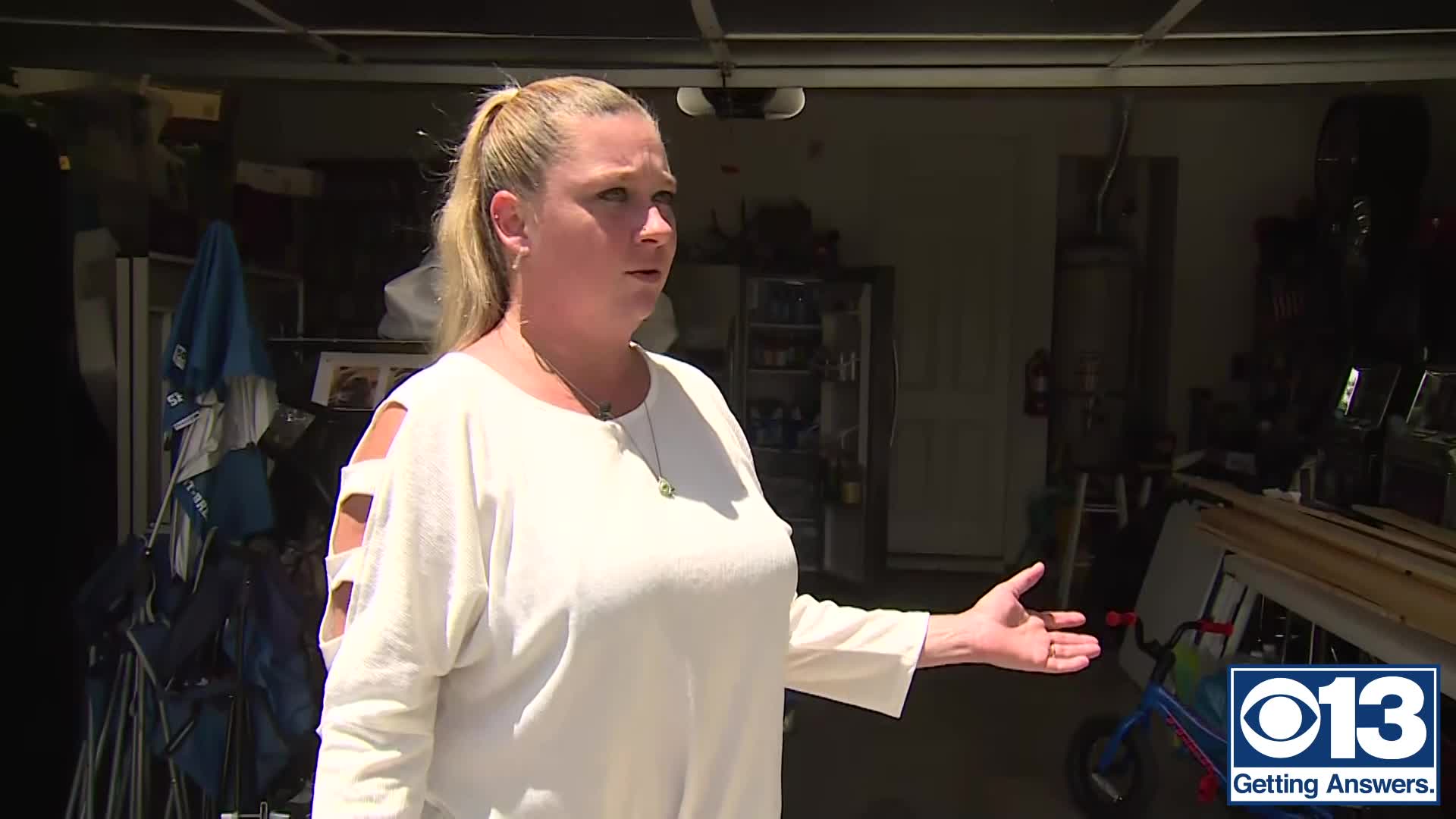 Web Extra: Ripon Homeowner Talks About Sheriff's Department Raid Over FireworksA Ripon woman whose home was raided by Sacramento County Sheriff's Deputies over fireworks talks about the incident. She's claiming deputies used excessive force.
1 day ago
What Protections Does California Have For LGBTQIA+ Community?Pride Month is underground and California has solidified itself as a sanctuary state for the LGBTQIA+ community. Laura Haefeli has the latest on the state's fight to get this far.
1 day ago
State Parks Commission Votes To Temporarily Rename Negro Bar To Black Miners BarA park in Folsom will at least be temporarily getting a new name after years of controversy.
1 day ago
Staffing Shortage Blamed For Cal Expo's Fourth Of July Fireworks Show CancellationCal Expo is the latest to cancel their fireworks show again – and it's for reasons beyond the pandemic.
1 day ago
Lake Tahoe Entrepreneur Creates "Spacruzzi"A Lake Tahoe entrepreneur has nearly sold out of what he calls a "spacruzzi".
1 day ago
Fathers Day Weekend Weather Forecast: Jun 17, 2022Here's how the next seven days of weather will look.
1 day ago
SacRT Blames COVID, Worker Shortage For Service DelaysSacRT is blaming the pandemic and worker shortages for some major delays.
2 days ago
FDA Authorizes Covid-19 Vaccines For Younger ChildrenThe US Food and Drug Administration expanded the authorizations for the vaccines Friday to include children as young as 6 months.
2 days ago
CBS13 News AM News Update – 6/17/22The latest headlines.
2 days ago
Friday Weather Forecast – June 17, 2022Find out what kind of weather we're expecting this weekend.
2 days ago
Sacramento Police Close Multiple Lanes To Investigate A ShootingDetails here: https://cbsloc.al/3ODLNFV The Sacramento Police Department is investigating a Friday morning shooting that has led to multiple road closures. According to police, just before 1 am, officers responded to the 5700 block of Stockton Boulevard for a man suffering from a gunshot wound.
2 days ago