Woman critically injured in fire at Rancho Cordova assisted-living facility
Woman critically injured in fire at Rancho Cordova assisted-living facility
00:30
RANCHO CORDOVA – One person has died after being burned at an assisted-living facility in Rancho Cordova.
According to the Sacramento County Sheriff's Office, Sacramento Metro Fire personnel and sheriff's deputies responded to a fire that broke out at Golden Pond Retirement Community along Mayhew Road. A woman was sitting in her chair at her residence when she fell asleep while holding a lit cigarette, according to the Sacramento Metro Fire. The cigarette caught her blanket and clothing on fire.
The woman was then transported to the hospital with life-threatening burns and later died.
No further information about the incident is available.
We're heartbroken to report the victim of this incident has succumbed to fire related injuries. Our thoughts and prayers are with the family and loved ones of the victim after this tragedy.
— Metro Fire of Sacramento (@metrofirepio) December 27, 2022 CBS13 Staff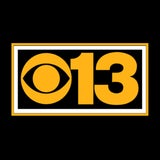 Thanks for reading CBS NEWS.
Create your free account or log in
for more features.