Suspect Escapes Custody of Sacramento County Sheriff's Office At AirportThe Sacramento County Sheriff's Office is searching for a suspect who escaped custody at the Sacramento International Airport.
53 minutes ago
Former West Sac Mayor Speaks About Coming OutThe former West Sacramento mayor speaks about coming out during his time in office back in 2006 and how it drastically affected his life.
7 hours ago
CBS13 PM News Update – 6/19/22The latest in weather and news.
12 hours ago
Sunday Evening Forecast – 6/19/22The weather forecast for the Sacramento region.
12 hours ago
Joan Didion Statue To Be Built In SacramentoOne of America's most famous authors, Joan Didion is being celebrated with a statue in her hometown of Sacramento.
12 hours ago
Injured Hiker Rescued In El Dorado CountyAn injured female hiker was rescued Saturday morning after spending the night in Desolation Wilderness in El Dorado County.
12 hours ago
4 People Hurt In Early Morning Crash On I-80 In North SacramentoFour people received major injuries in a two-vehicle crash that closed westbound Interstate 80 Sunday morning.
12 hours ago
Midtown Shooting Investigation, No One InjuredA shooting in midtown near Mango's led people to hide out in the club. Luckily, no one was injured.
12 hours ago
Modesto Police Arrest Suspect In Early Morning Gun Shop BurglaryEarly Sunday morning Modesto police arrested one or more persons for breaking into a gun store.
12 hours ago
Deadly Shooting Investigation On Branch Street In SacramentoSacramento Police are investigating a shooting that has turned into a homicide on the 2700 block of Branch Street.
12 hours ago
Saturday Evening Forecast – 6/18/22The latest weather forecast for the Sacramento region.
1 day ago
Elderly Couple Finds Love In Their 90'sA 90-year-old couple found love this week as the two of them decided to marry, proving that it's never too late to find love.
1 day ago
Over 70 Sheets Of Plywood Stolen In LincolnOver 70 sheets of plywood were stolen from a construction site in Lincoln on Saturday.
1 day ago
Commercial Building Burns In StocktonCrews knocked down a commercial building fire in Stockton on Saturday.
1 day ago
Juneteenth Celebration In Oak Park Promotes Opportunity For ChangeOak Park was buzzing with music and crowds for the celebration of Juneteenth.
1 day ago
Davis Launches New Efforts To Recycle Items Left Behind By StudentsIt's that time of year when college students are leaving school for the summer, but it's what they leave behind that's causing concern.
2 days ago
Fireworks Crackdown In Sacramento Could Cause Homeowners Thousands Of DollarsSacramento County is threatening thousands of dollars in fines for anyone who uses illegal fireworks. The ordinance takes effect on June 24.
2 days ago
Sacramento Begins Juneteenth CelebrationsA celebration of freedom is underway in Sacramento in honor of Juneteenth. The newest federal holiday, this Sunday, recognizes the end of slavery in the United States.
2 days ago
Extraordinary Grapevines Need Protection In DavisA vineyard in Davis features one of the largest collections of its kind in the world, supplying growers with quality grapes. However, a virus is causing the vineyard problems.
2 days ago
Vandal's Smash Citrus Heights Restaurant WindowsWhat is this string of vandalism costing local businesses? Unfortunately, a lot.
2 days ago
Friday Evening Forecast – 6/17/22The latest weather forecast for the Sacramento region.
2 days ago
Councilmember Who Named Lavender Heights Speaks About The Area25 years ago, the first openly LGBT councilmember helped name the area Lavender Heights, now they're speaking about the history of the community.
3 days ago
Raid Causes Mother And Child Ordered From Their Home Due To FireworksDeputies in Ripon raided a house due to reports of fireworks causing a backlash from those who called the raid "excessive."
3 days ago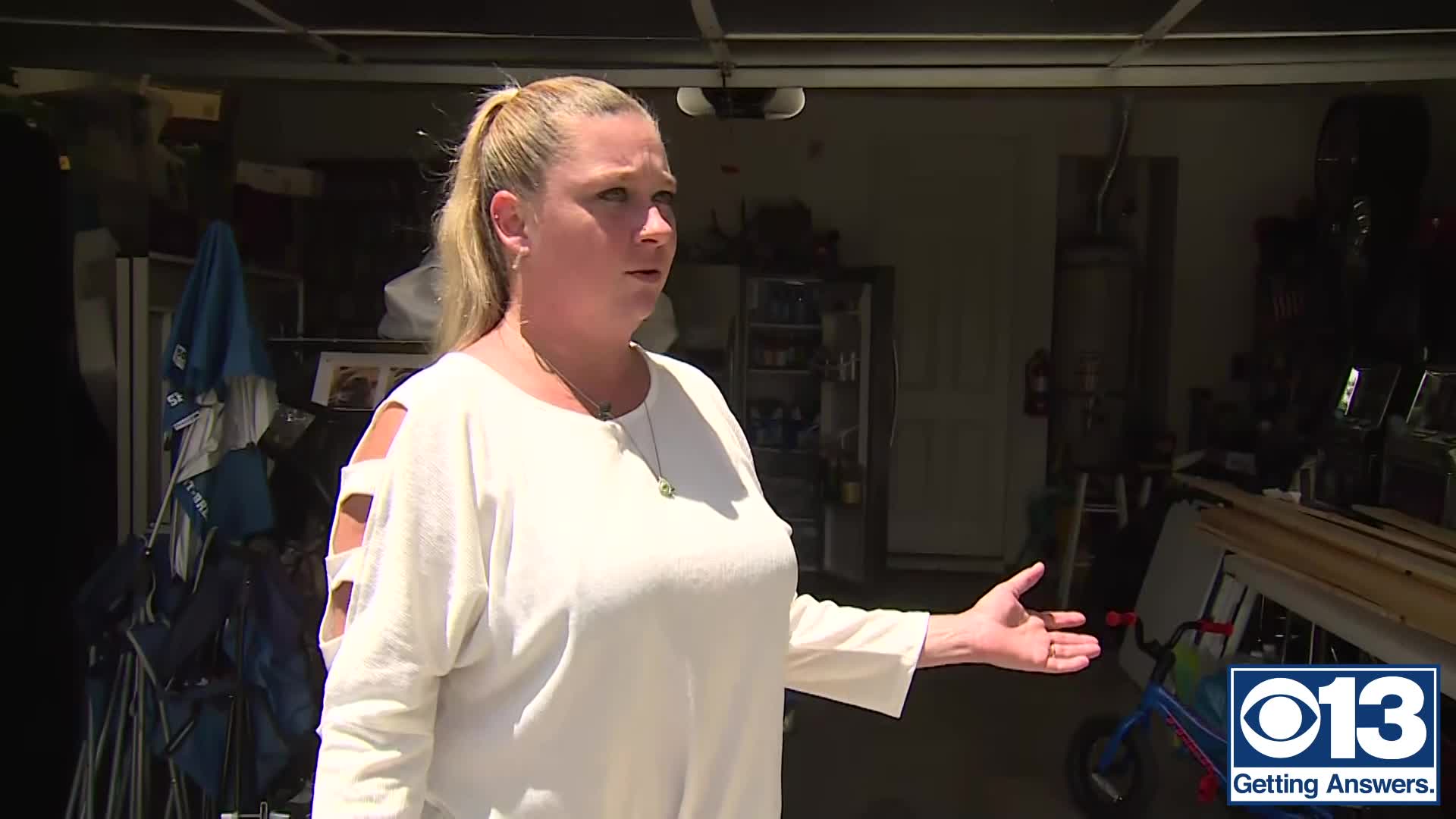 Web Extra: Ripon Homeowner Talks About Sheriff's Department Raid Over FireworksA Ripon woman whose home was raided by Sacramento County Sheriff's Deputies over fireworks talks about the incident. She's claiming deputies used excessive force.
3 days ago