Family Says California's Report On Reparations A Step In The Right DirectionA 500-page plus report on reparations from a California task force examines how slavery and systemic racism harmed African Americans. Yet, it does not even include a compensation plan. That report is expected to be presented before lawmakers in 2023.
19 minutes ago
Sacramento Lifts Decades-Old Cruising BanSacramento's long-standing anti-cruising ordinance has been repealed.
42 minutes ago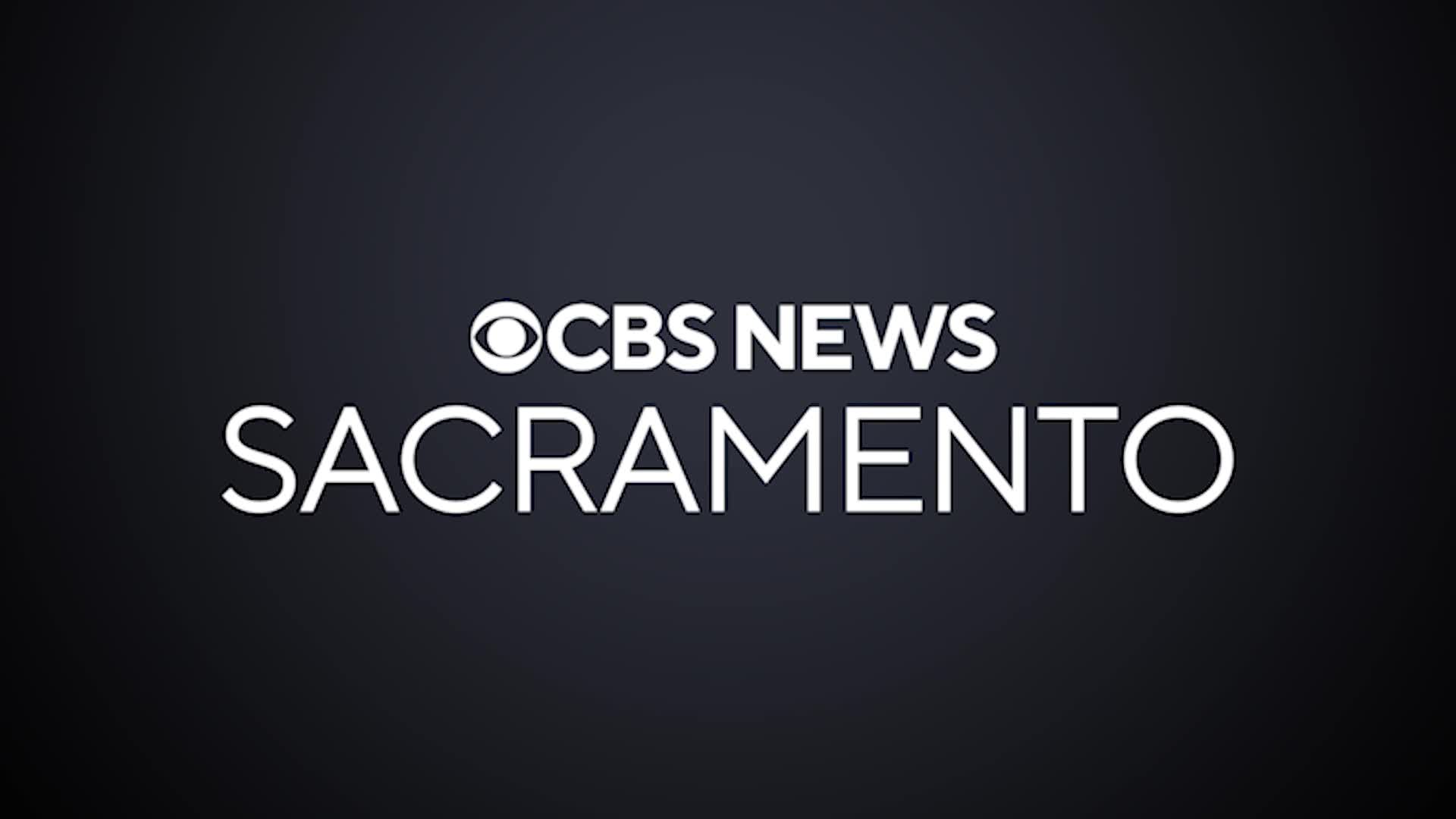 Two People Accused Of Stealing $2K In Shoes From Stockton StorePolice are asking for help in identifying the pair of suspects who stole $2,000 worth of shoes from a Stockton store.
44 minutes ago
Cal Fire Union Calls for More Mental Health Support, More StaffingThe men and women that fight California's wildfires are at a breaking point, according to the Cal Fire union president who said that is a result of bigger fires and a staffing shortage.
1 hour ago
Tulsa Police: 3 Killed, Including Shooter, In Shooting At Medical BuildingThree people were killed Wednesday in a shooting at a Tulsa medical building on a hospital campus, a police captain said.
1 hour ago
United Donates Flights To Ship Formula From UK To USUnited Airlines is becoming the first major airline carrier to donate flights to ship baby formula from abroad to the United States as the federal government works to address the ongoing shortage, the White House announced Wednesday.
2 hours ago
Outreach Event In Fairfield Aims To Combat HomelessnessReaching out to those who are living on the streets can be a challenge, but an outreach event in Fairfield hopes to change that.
2 hours ago
California Releases Interim Slave Reparations Report, Extensively Detailing Racism In State's PastThe reparations movement hit a watershed moment Wednesday with the release of an exhaustive report detailing California's role in perpetuating discrimination against African Americans.
5 hours ago
Sacramento Mid-day Weather Forecast: June. 1, 2022Here's how the next seven days of weather will look.
6 hours ago
Stockton Man Stabbed; Injuries Are Not Life ThreateningOne person was transported to a hospital after suffering injuries from a stabbing.
6 hours ago
California's gas prices keep going upGas prices are increasing all across the country, with California having the highest.
8 hours ago
Sacramento City Council Could Use State Grant To Build Affordable HousingDetails here: https://cbsloc.al/3Q5IIjo Sacramento City Council is considering applying for a state grant to fund an affordable housing project.
11 hours ago
CBS13 News AM News Update – 6/1/22The latest headlines.
11 hours ago
Wednesday Weather Forecast – June 1, 2022Happy June! Find out what kind of weather we're expecting the rest of the week.
11 hours ago
State Lawmakers Approve Bill Aimed At Helping Victims Of Wildfires Sparked By Solar PanelState lawmakers have voted to approve a new bill aimed at helping recent victims of 2020 wildfires sparked by a solar panel.
12 hours ago
Rollover Crash In Sacramento Pocket Neighborhood Lands 1 Person In HospitalOne person was taken to the hospital after a rollover crash in the pocket neighborhood of Sacramento.
12 hours ago
Hazel Avenue Reopens After Fatal Crash In Front Of Orangevale Community CenterDetails here: https://cbsloc.al/3zeCpnt One person was killed in a major crash in front of the Orangevale Community Center Tuesday night. The California Highway Patrol said the collision happened just before 9:30 pm along Hazel Avenue.
13 hours ago
Sacramento Public Library Providing Free Meals To Kids 18 And Under This SummerDetails here: https://cbsloc.al/3t7Wgkj The Sacramento Public Library will be providing free meals to kids 18 and under this summer. Starting June 14 and ending August 5, the meals will be distributed at 13 different locations Tuesday through Friday, from 12 pm to 1 pm, according to a statement from Lisa Martinez, a Sacramento Public Library spokesperson.
13 hours ago
Homeless Man Arrested As Crews Battle Massive Fire At Pallet Yard In SacramentoDetails here: https://cbsloc.al/3NniaZf A homeless man was arrested as Sacramento firefighters were battling a large fire at a pallet yard Tuesday night. Just before 10 pm, the Sacramento Fire Department said the fire was burning along the 6200 block of Ramona Avenue, southwest of the Power Inn Road and Folsom Boulevard.
14 hours ago
Fatal Crash Closes Hazel Avenue In OrangevaleOne person was killed in a major crash in front of the Orangevale Community Center Tuesday night.
19 hours ago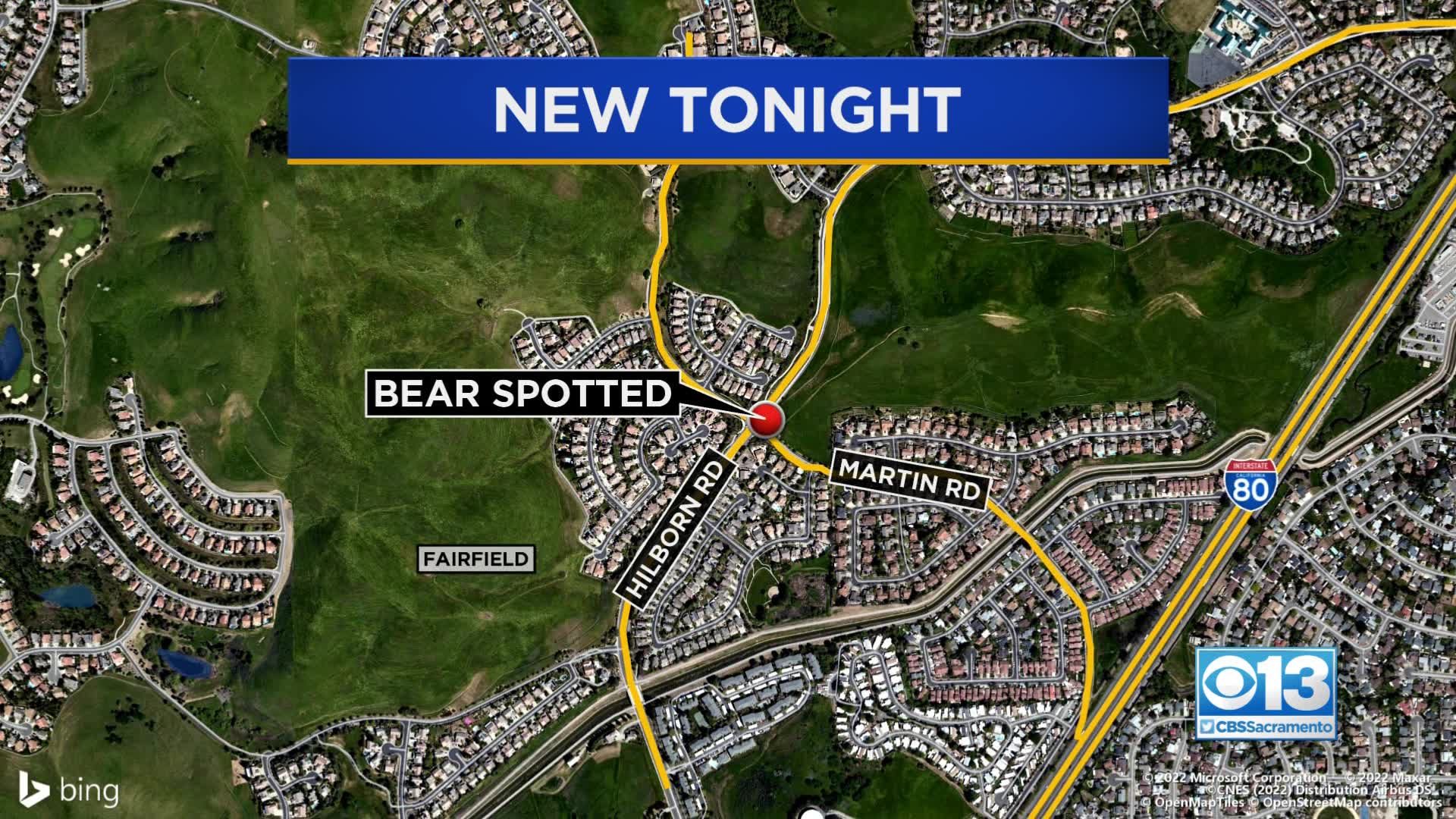 Bear Spotted Roaming Around West Side Of FairfieldThe Fairfield Police Department on Tuesday said a bear has been spotted wandering around the west side of Fairfield.
19 hours ago
Audit Says California Database Missed Thousands Of Child Abuse ReportsA state database is putting children at risk after the state auditor's office says a filing error may have given child abusers access to young people.
19 hours ago
Man Detained As Crews Battle Fire At Pallet Yard In SacramentoOne person was detained as Sacramento firefighters were battling a large fire at a pallet yard Tuesday night.
20 hours ago
Sacramento Overturns Cruising Ban In Unanimous VoteCruising is no longer illegal on Sacramento streets as the city council repealed the anti-cruising ordinance in an unanimous vote.
20 hours ago