Woodland High Starting At 8:30 am This FallBeginning this fall high schools in the nation's most populous state can't start before 8:30 am and middle schools can't start before 8 am under a 2019 first-in-the-nation law for bidding earlier start times.
44 minutes ago
CBS13 News AM News Update – 6/30/22The latest headlines.
3 hours ago
Thursday Weather Forecast – June 30, 2022Find out what kind of weather we're expecting as we end the week.
3 hours ago
Yuba City Clinic That Provides Help To Pregnant Women VandalizedA pregnancy resource clinic in Yuba City was vandalized on June 27. According to their website, A Woman's Friend Pregnancy Resource Clinic is a licensed community care clinic that provides medical consultations, pregnancy testing, ultrasound exams, STD & STI education, prenatal education, nutrition information, fetal development education, referrals, and practical support.
4 hours ago
Deputies Jump Into Lathrop Lake To Rescue Boy With Autism Who Wandered Away From FamilyDetails here: https://cbsloc.al/3bD47AL Deputies jumped into action to rescue a non-verbal boy with autism who had wandered deep into a Lathrop lake on Tuesday. The San Joaquin County Sheriff's Office says, just after 8 pm, they got a report about a missing 11-year-old boy. Deputies were already familiar with the boy as he had wandered away from his Lathrop home before.
5 hours ago
Rice's Wildfire Now At 10% ContainmentThe Rice's Wildfire's containment number has risen to 10%.
6 hours ago
Strong Winds Push Fire At Sutter's LandingCrews have since gotten the fire under control.
11 hours ago
Grand Jury Investigation Finds Davis Parks Overrun By Invasive Weeds, CloversA grand jury investigation has found that parks in the city of Davis are being taken over by clovers and other invasive weeds.
11 hours ago
Mayor Calls for Special Meeting To Address Questions About Councilmember's ResidencySacramento Mayor Darryl Steinberg will lead a special council meeting to clear up questions about the residency of Councilmember Sean Loloee who represents district two.
12 hours ago
Body Found In Garbage Truck IdentifiedThe person found dead inside a Yolo County garbage truck on Tuesday was identified as a Dixon resident.
12 hours ago
Nevada County Resident Speaks On Rice's Fire Forcing Him From HomeAnother day of tough firefighting unfolded in Nevada County as the Rices Fire approaches the Yuba River. Crews are working to prevent flames from crossing over into Yuba County.
12 hours ago
Chaotic Rescue Unfolds At Lathrop LakeAn 11-year-old boy who's non-verbal with autism wandered away from his home. In less than 30 minutes, his family had called 911 and sheriff's deputies were on the way.
12 hours ago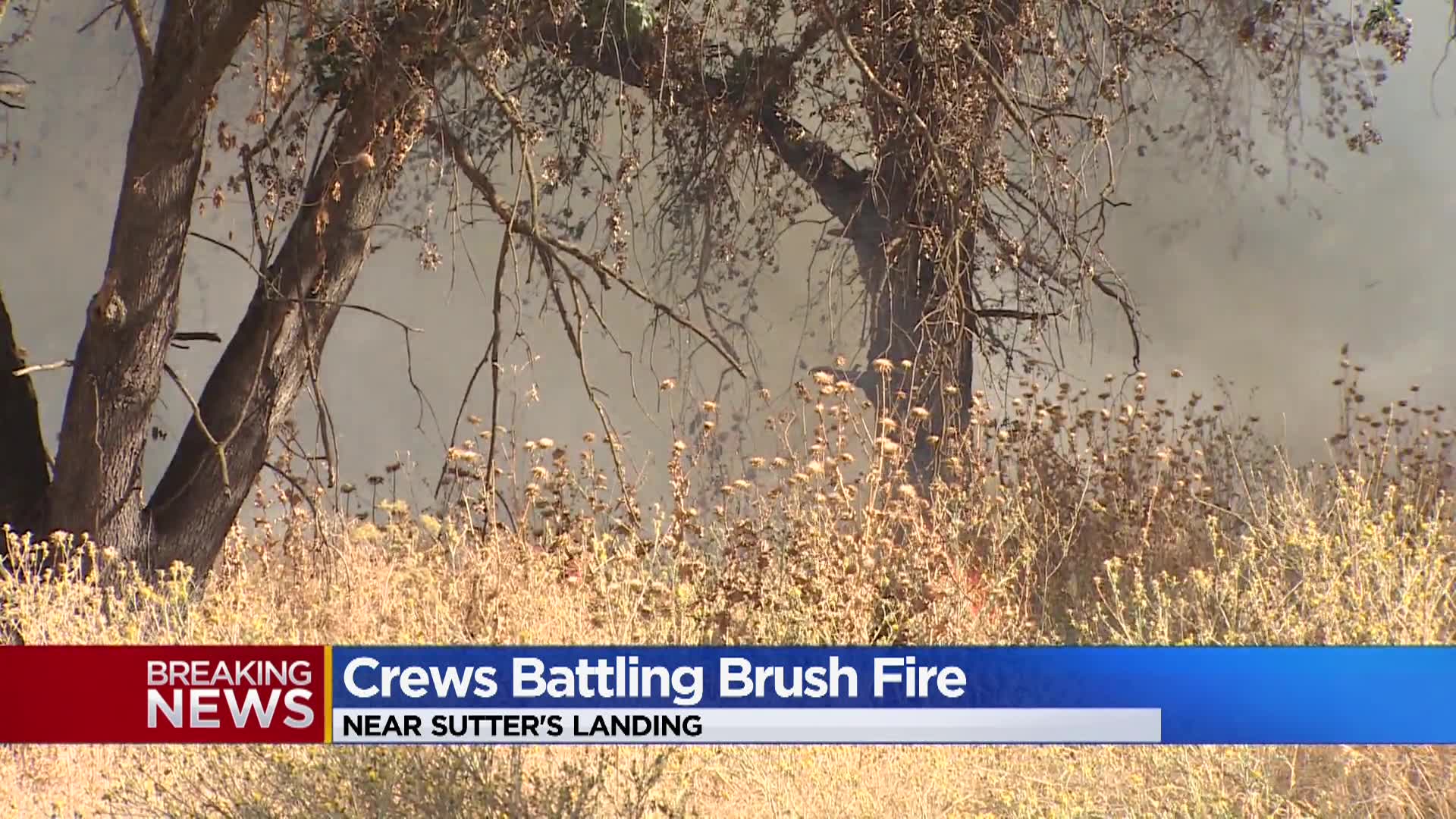 Multiple Units Respond To American River Parkway FireThe fire was near Sutter's Landing.
15 hours ago
Evening Forecast – 6/29/22Get an early look at the forecast for this Fourth of July holiday.
16 hours ago
Are COVID Variants More Transmissible Or Is It Pandemic Fatigue?New variants of COVID-19 are likely to continue at a rapid pace and with them comes the potential they could become highly transmissible. This is why infectious disease doctors in Northern California tell CBS13 that the risk of COVID still exists.
16 hours ago
Crews Battle Brush Fire In American River ParkwayMultiple units responded to the scene.
16 hours ago
Police Department Opens In LathropLathrop's finest are finally here.
16 hours ago
Personal Info On California Gun Owners Wrongly Made PublicThe California Department of Justice on Wednesday acknowledged the agency wrongly made public the personal information of perhaps hundreds of thousands of gun owners in up to six state-operated databases, a broader exposure than the agency initially disclosed a day earlier.
17 hours ago
Lawmakers Expected To Sign $300 Billion Budget DealLawmakers are expected to sign a $300 billion budget deal, their centerpiece being $17 million in direct payments to 23 million Californians combatting soaring inflation and record gas prices. The budget also includes healthcare to more undocumented immigrants and $205 million to expand abortion access.
17 hours ago
Biden Administration Sending Monkeypox Vaccines to At-Risk CommunitiesThe Biden Administration ramps up vaccines and testing for mokeypox due to more than 200 cases of the virus. 66 of them are in California and a handful are in Sacramento County.
17 hours ago
Fight Continues To Contain Destructive Rice Fire In Nevada CountyThe fire has destroyed multiple structures and has scorched more than 900 acres.
17 hours ago
Sutter County Pregnancy Clinic Vandalism Under InvestigationNo arrests have been made.
18 hours ago
R. Kelly Sentenced to 30 Years for Sex TraffickingThree-time Grammy winner is sentenced to 30 years in prison for federal racketeering and sex trafficking. Survivors deliver victim-impact statements along with their lawyers.
18 hours ago
Levee Safety A Focus In Aftermath Of Sacramento River Boat Fire Near I-80 BridgeIt's been one week since a boat erupted in flames near the I-80 bridge over the Sacramento River. And while multiple agencies are working to assess what happens next, it's shining a light on how to police what's in the river and along it.
18 hours ago