Wilton residents given evacuation warning
Wilton residents given evacuation warning
00:52
SACRAMENTO COUNTY — An Evacuation Warning has now been issued for the Wilton area due to flooding concerns.
The Sacramento County Office of Emergency Services issued the warning Sunday morning.
Officials are concerned that rising water from the Cosumnes River may spill over onto roadways, cutting off access to the area.
The evacuation warning area is roughly bounded by Hwy 16 to the north, Clay Station Rd to the east, Twin Cities Rd to the south, Hwy 99 and Grant Line Rd to the west pic.twitter.com/JGSRW6Mbd8
— Sacramento County (@SacCountyCA) January 8, 2023
Of particular concern is how, last weekend, exit routes flooded quickly in the Wilton area.
An evacuation center is being opened at the Sacramento Asian Sports Foundation at 9040 High Tech Court in Elk Grove.
CBS13 Staff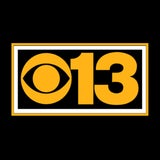 Thanks for reading CBS NEWS.
Create your free account or log in
for more features.